SOFTGOODS
EVERYTHING IS OBO
SHIPPING FROM PARK CITY, UT
PM me with offers
Price includes shipping
Lowballs accepted but may be turned down
Model is 5'5"
First up is a XXL Causwell Tall T. True tall fit. Dope ass tshirt. 8/10 because some threads pulling out around the collar and some cosmetic wear and tear. Wanting around $17 shipped OBO
Surface Hoodie size M fits bigger. 8/10 because missing button which is just for show and doesnt do anything and the flared drawstring. All you need is a new shoelace...
Wanting about $30 OBO
Oakley Tshirt. XXL. 7/10 because some grease stains but can be removed...
Around $10 OBO
STICKERS
All stickers are OBO. Will be included in each purchase as well!
I will be shipping from Park City, UT. I will do SASE OR Paypal.
PM me what stickers u wanna buy and ill name you a price.
+K For Bumps -k for hate
Might trade for stickers, clothing, bindings, hoodies, coats.... or anything else you offer.
BUT I REALLY NEED BINDINGS THE MOST so offer up
NO SPECIFIC ORDER! so search hard haha
start with small ones:
The rest: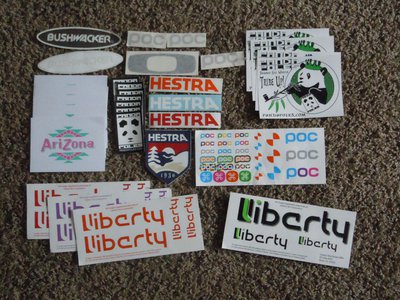 Thank you NS! BUY MY STUFFFFF