Alright here is my entry!
Now the free version of fraps stops at 0:28, so what I have done is just restart the video immediately after, but it lags abit and there is a gap in the video, BUT here is a picture proving the two files where created one after each other :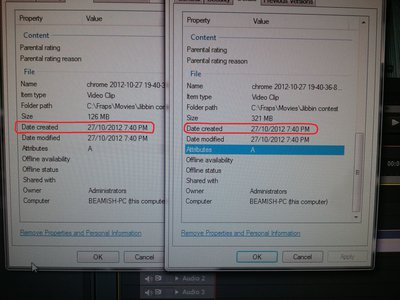 For further proof, I did not change the riders direction untill fraps restarted recording so you can see he stays in a straight line.
Dub 10 mute/bowarrow, cork 5 tweak safety, switch right 10 tail to opp blunt, switch right dub 10 tweak japan, and dub flat 10 tweak japan, Good luck to Tree60 and happy voting!