title says it all. mostly looking to sell but I'm open to trades as well especially if you've got over 12 din fks/pivots or parts for 27.5 full tilts.
first off i got a pair of tyrolia peak 15s they've been used a couple seasons but there still prime. all metal super burly binding they're good shit. only thing is i broke one of the breaks (whut?) so they only come with one 90 width break. still come with all the screws and hardware. starting offers at $120 shipped.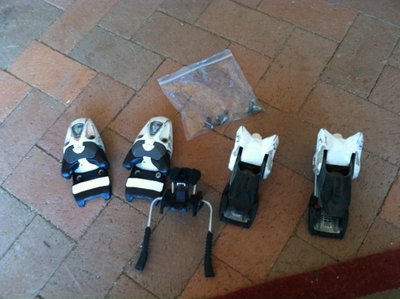 next up is a blue k2 helmet. this thing is purty dope, its got speakers in it so you can bump the jams while your shredding. also comes with this weird bandanna thing which is nice for not letting the feds know your identity while your on the hill. i never used the helmet only tried it on. i think i dropped it though so there are a couple scuffs on it, but that shits only details and doesn't matter when your shredding anyway. starting offers at $60 shipped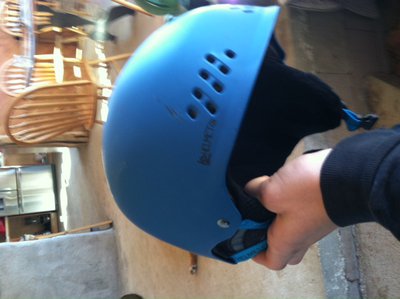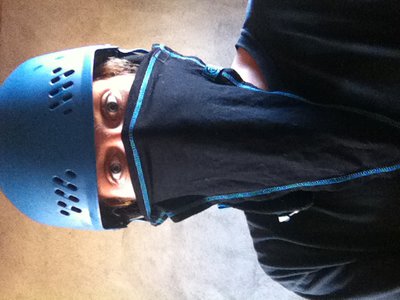 with the bandanna type thang thang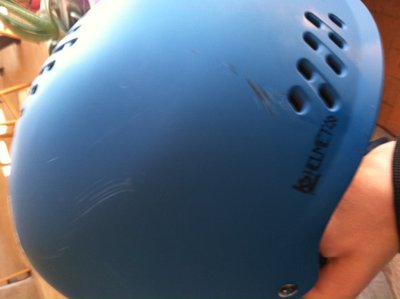 scuff
Last but certainly not least is an og purrp causwell jacket in XXLong. This thing is huuuuuuuge its got a 37.5 inch zipper but measures out to about 39.5 to 40 inches with the powder skirt. ive had this jacket for 2 seasons now but i only used it for deep pow days so maybe 15 to 20 days of use total. no rips, no scuffs, no rail stains, no broken zippers, nothing. the only real "damage" is some fading on the bottom causwell logo on the back. all in all its an ill ass coat. i'll start it off at $150 shipped.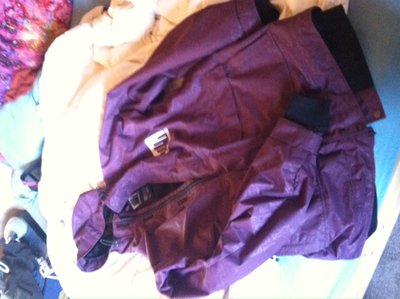 from the front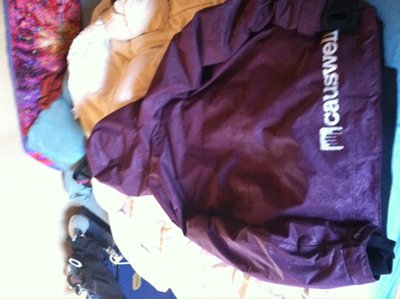 back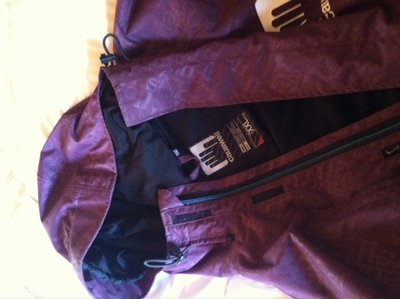 tags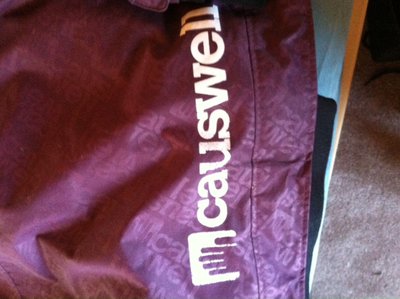 the bottom logo thats a little bit faded, still not as much as tyga
thanks for checking out my sale guys, hope everyone has a bomb ass winter this year (especially the ones who buy my stuff).