Hey so here is ALOTTA my ski gear, im trying to sell it cause i have alotta stuff and i need money.
RULES:
i ship USPS priority
buyer adds $10 for shipping
OFFER UP FOR THE ITEM YOU WANT. PM OR POST IN THREAD.
accepting trades... things i want.
HIGH DIN BINDINGS!
4-5XL jiberish
dark grey or black pants in xl-XXL
puffy coats or vests
offer anything really.
Just a heads head i have a MAJOR feeler (i dont care if you dont like feelers, deal with or dont take part in this sale) its a 5XL (team size) 2010/2011 BLACK jiberish ignant vest. i really love this thing but if i get the right price or trade i will get rid of it cause. i need money so thats why im trying to sellit.
alright, heres the gear for sale...
1. Large Adidas (cut off the sleeves) Vest. ive never worn it skiing. its 34". I have it flipped inside out because i burnt a hole on the back cause i leaned back on a glass fire place, it does not affect anything cause you cant even see it cause its inside out. ALL BLACK.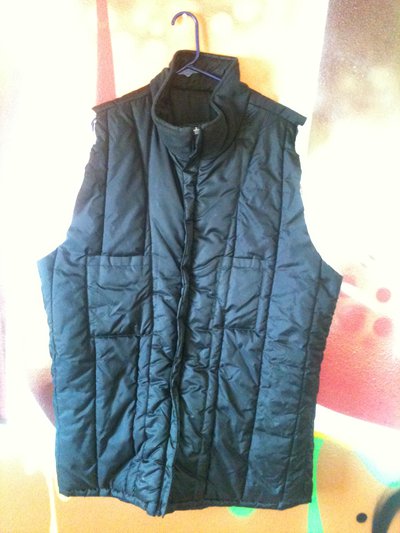 2. TEAM SIZE black tall tee productions shirt. never been outside my house. BRAND NEW 10/10.
3. 108 cm light blue tall tee productions shirt. worn like 5 times, acouple stains, nothing big at all. 8.5/10.
4. XL saga caulfied pants. NEVER worn by me. BARELY used by previous owner. 9/10.
5.feeler. impossible to find, 5XL team size JIBERISH IGNANT VEST. 9/10. SEXY BIG VEST! offer up.
6. XXL special blend pants. DARK GREY/ PURPLE. 10/10 with tags.
7. Von zipper goggles. MURDERED! 9/10. worn acouple times, no scratches. (lighting in pic is weird, i can get more if you ask)
8. Electric eg1 goggles. 8/10. Worn quite often. still in great condition. no scratches or anything.
9. Medium Smith holt helmet. size medium. it was lime green then i painted it black. used 1 season. 8/10.
LAST ITEM:

10. 177 2011/2012 Line afterbangs. BINDINGS NOT INCLUDED.

TOP SHEET... nothing is wrong with the top sheet of the ski, they look brand new...
EDGES... the edges have defineitly tooken theier tole. i used these skis for rails everyday and you can forsure tell, on both the left and right ski, right where the bindings are... a portion of the edge is gone due to rails. (shown in pics) the rest of the edges are still really nice and shredable. These skis still have life in them forsure!
BOTTOM... bottoms are very nice, NO core shots, nothing is wrong with the bottoms besides that they were used.

BINDINGS NOT INCLUDED!
THATS ALL! THANKS FOR SCOPING THE SALE.
OFFER UPPP BOISSSS!