Hey NS thanks for dropping in! Made a much larger thread with the rest of my gear (skis, bindings, goggles, 2 boots... all SOLD) last week sometime, now these 2 bad boys are all that stand between me and my plane ticket to Brazil. Next time I ski will be in Argentina a year from now... until then I'd like to help 2 of my NS family members keep warm this winter in style, and I hope the community here will jump on these deals to help me go be in love.
Rules of the magical thread:
1) Asking price is my ideal sale price, may still sell lower but will NOT sell any higher. Sorry for any inconvenience. FIRST OFFERED, FIRST SOLD... will not leave anyone who offers the target price hanging.
2) In order to buy my plane ticket before the costs skyrocket for the holiday season... these need to sell YESTERDAY. That being said, I'd like to take the closest offer on each TONIGHT and ship tuesday.
3) Accepting paypal only, so that I can withdraw the cash with my paypal debit to finish saving up (right around $950 out of $1050 at the moment! So close!)
4) If either of these sells tonight and you are willing to paypal right away, I will ship WITH TRACKING first thing tomorrow morning. If not I must have them both sold before wednesday.
5) Unless you offer to, I will cover shipping. Price your offers accordingly.
6) If you don't need a jacket... TELL YO FRIENDS! This shit is almost free except for the part where I need a little dough.
First up is a First Drop red and black, size Large 3 seasons old worn for 1 season and a few days at Stowe. There isn't much of anything that doesn't look brand new about this jacket... just 1 or 2 very minor scuffs in the posterior region from nailing my ass on rails, not noticeable unless you want to find them. I had originally asked $120 for this one I believe... but the fastest offer and payment of $80-$100 plus shipping gets it shipped before they blink. You're gonna love the way this jacket looks, I guarantee it: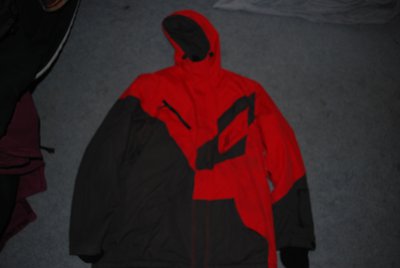 FD Front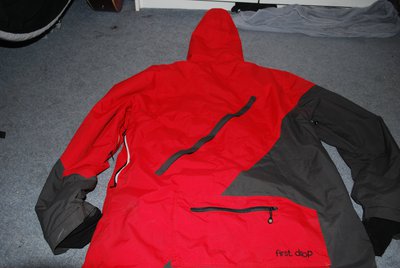 FD Rear
The other jacket is 2 seasons older, still only worn 2 seasons before I got the FD. It is a yellow Salomon gangster model, size Large as well. This one is a little older but its very hard to tell, just some very light dirt ground in at the wrists and by the ass that may even dry-clean out. One glove adjustment strap on the wrist will need 5-6 stitches soon so it doesn't pop off. I was asking $80 for this one... but I'm a hell of a guy. First offer of $50 plus shipping gets it. Here are some photos of that one: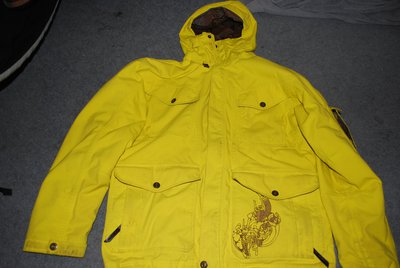 Salomon front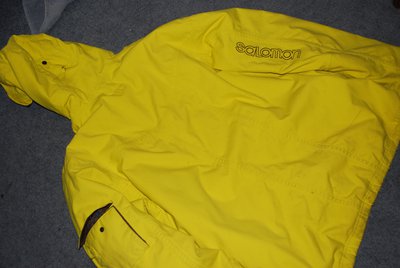 Salomon rear
Again thanks for dropping by, +K for bumps all night. If I wake up tomorrow and get to ship these both out for the asking price... 2 of you will have made things infinitely easier for me and helped a fellow skier reach the love of his life! Everybody wins, unless you don't offer up and you don't. Not trying to ship and dip here... genuinely looking out for the community and hoping they'll look out for me.
Namaste