I have a pair of 11/12 Double Helix's for sale. They were skied 4 times last year and are in great shape (9/10). Mounted with px18's for a 325 mm boot sole length 1 cm forward of Liberty's standard mounting point (6 cm back from dead center line on ski). Overall, they are in great shape, bases are absolutely perfect, edges are completely intact. Just had a fresh tune with stone grind and fresh wax. Topsheets are great. Brakes on bindings were bent to fit the width. Still on first mount. Awesome skis, I just don't have to time to ski them or much need for them living in Minnesota.
Asking 450 shipped obo.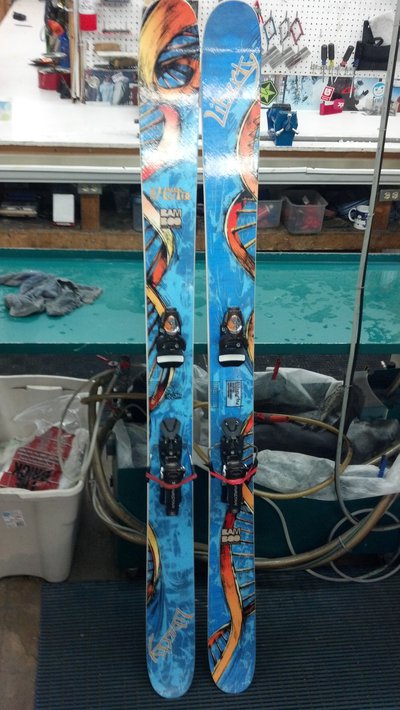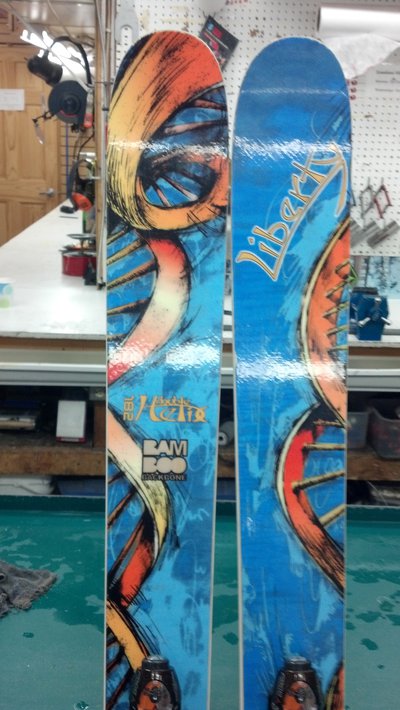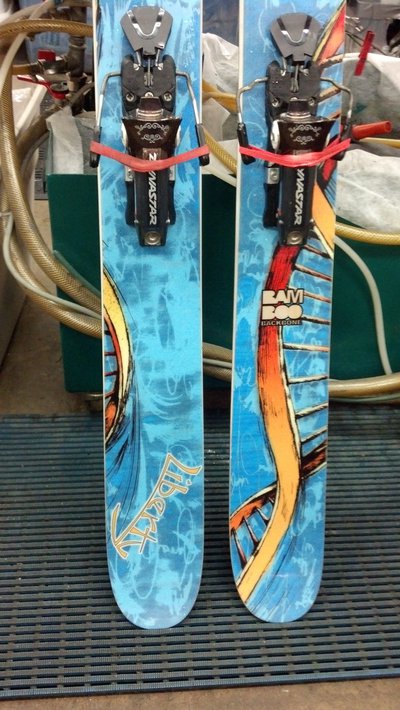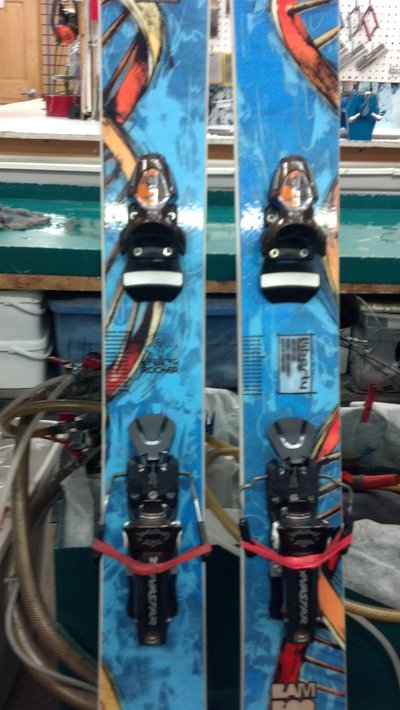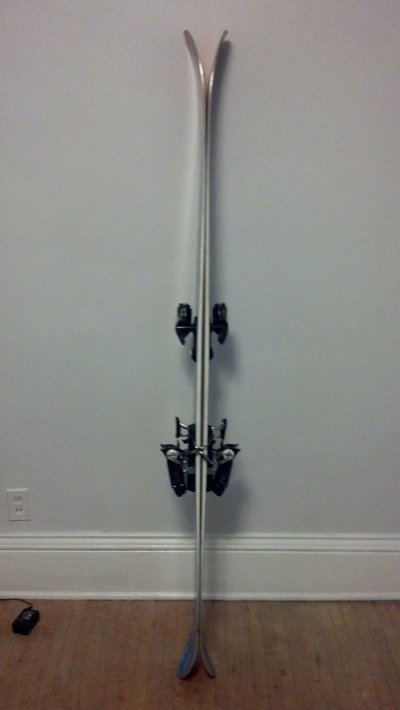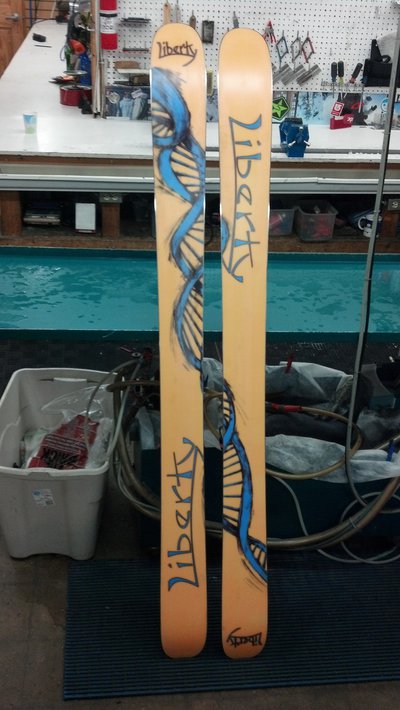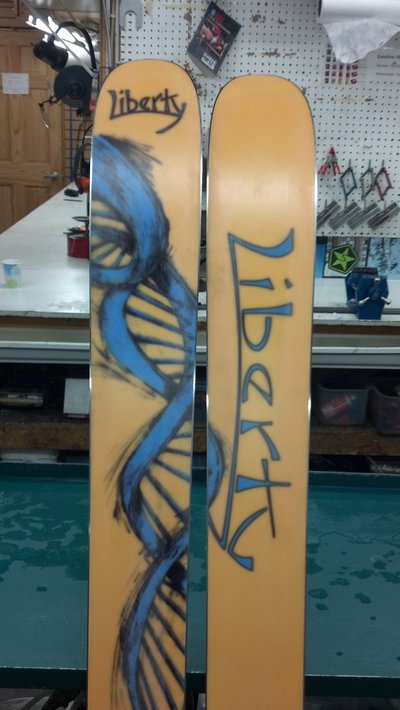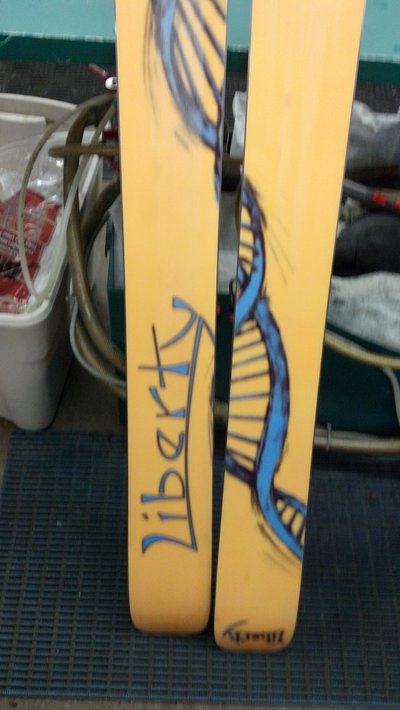 Next is a pair of 06/07? Dalbello Krypton Rampage's in a 28/28.5. They are definitely used but still work great. One of the front buckles snapped off so I replaced it with just a generic buckle that functions fine but does not match the rest. Comes with the booster straps if you want them or I can take them off and put on the stock straps that came with the boots.
65 with the booster straps, 50 without. + shipping.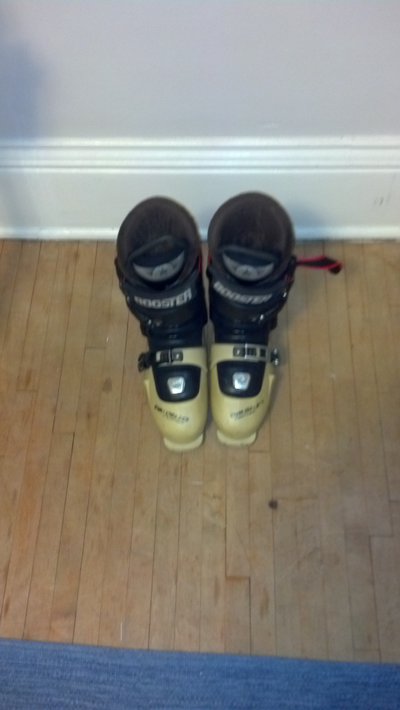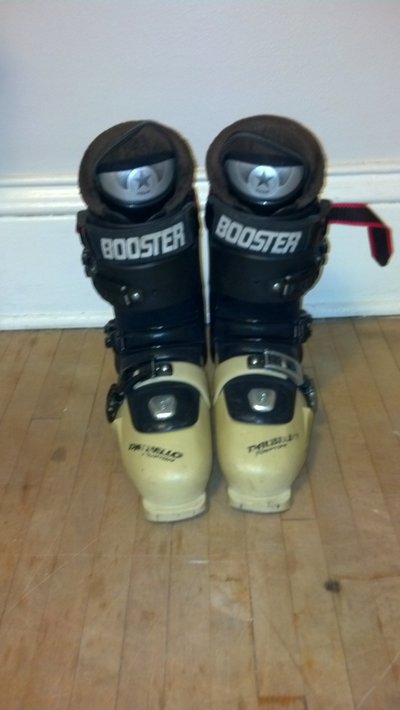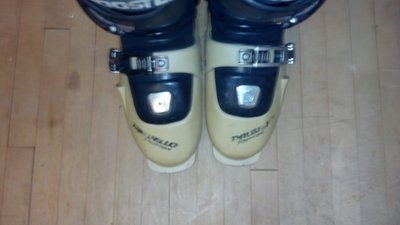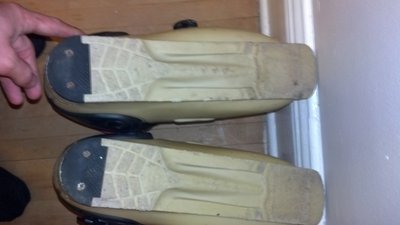 Lastly is a pair of older Armada T-halls (the scarface graffic) in a 171. They are in pretty good shape. Bases are clean and edges are completely intact. I tuned them up at the end of last year. Top shit has some chipping. On first mount for a 325 mm bsl 2cm back from true center. Currently sitting with storage wax, and not completely sure if I want to sell these for sure yet but I will post pics if anyone is intersted.
Sorry if some of the pictures are pretty shitty. I can take some better ones for serious interests.
Thanks for looking!