I have a few items for sale here. I'll accept paypal or mail a check, if in the New England are we can meet up, if not i'll ship anywhere. Buyer pays shipping. I don't deal with low ballers. Plus k for bumps and positive feedback!!!!
First I have a pair of 2011 K2 ObSethed powder skis in a 189cm with 2011 Marker Duke (size large) touring bindings. This ski is AMAZING in powder and big mountain lines. Ski dimensions are 146-117-141. These skis have a fierce amount of powder rocker to them, allowing you to float in the deep stuff yet stiff enough to charge a big line. I would give the quality of the ski a 6 out of 10 right now.
There is one core shot that has been fully repaired, as well as one top sheet hit that has been fixed, both shown above the the nickel for reference. I'll give the Marker Duke binding am 8 or of 10 rating. This binding is SOLID. Nothing but a few small cosmetic blemishes make this less than new.
This ski and binding combination go for over $1000 brand new, I'm selling for $400.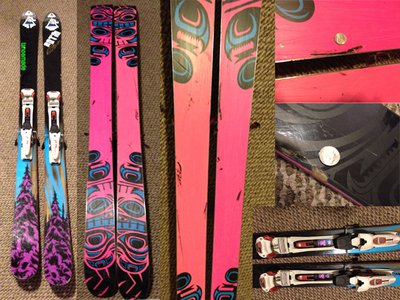 These skis rock! Here is a pair of 2012 Line Influence 105's in a 179cm. They come with a pair of 2012 Marker Jester Pro's. I used these skis less than 15 times!!! This ski/binding combo is an all mountain dream. I could put these on edge at super high speeds and they felt like a GS ski, then floated them through a foot of powder and with the tip rocker they were super fun and playful. The bases have no core shots, just minor scratches that I've already fixed. Bindings are in practically new condition.
This ski and binding combo goes for $999. I'm selling for $550. THIS IS A FREAKING STEAL! PRACTICALLY BRAND NEW!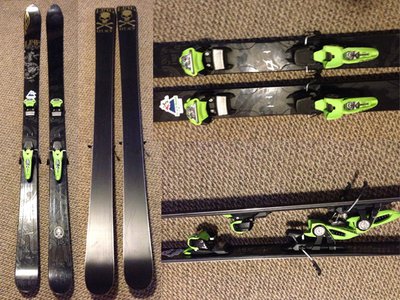 I have a pair of 2011 Full Tilt Seth Morrison boots. These are a size 28 (318mm) with a 98mm last. I would give these a 6 out of 10 in quality right now. They come with a #10 flex (on the stiffer side) and the original Intuition liners. These liners can be 100% heat-molded to you feet, I will do the heat mold if needed and can meet in the Dover area. All buckles and straps are working, the heal pieces are replaceable and these may need to be replaced withing the next year, only $15. This is a high end ski boot for the big mountain and park minded skier.
New retail cost goes for $699. I'm selling these for $250.
Here's a BRAND NEW Oakley Fleece, size Large. Worn two times. Super warm, just not my style. Looks great on both boys and girls.
Selling for $40 or trade for something good.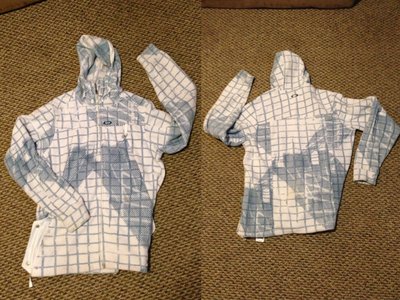 Let me know if you want anything here. I can ship next day.
Alex