Need these two items out of my life.
The usual
rules
:
+ Prices are OBO & include shipping within CONUS
+ Items ship either USPS Priority or UPS Ground
+ Will ship international, but buyer pays
+
No trades
+ PayPal only
+ No lowballs
+ PM me for offers, questions, photos, etc
2011/2012 Look P14 Bindings
$140 shipped
These are mint. Used only one day this past season, so only a couple of scratches on them. Might as well be new.
Brakes are standard 80mm width - these brakes were originally with a pair of p18s that I swapped out. The brakes are scratched up and have seen a good bit of use (one arm is missing the plastic end) but they function just fine.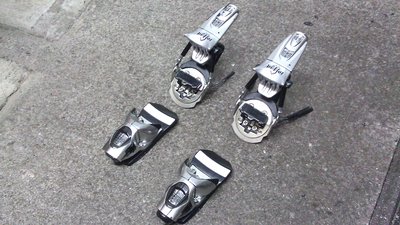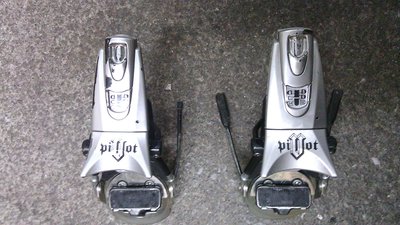 2010 181cm Coreupt Candide Yard skis
$110 shipped
Also mint as hell.
Mounted 1 time with p18s at center for a 318 BSL
Used all of 2 runs. Opted for fat skis, then the deep snows came.
Just a couple of small scratches on topsheet and base, per the usual of skiing a couple of runs. I detuned edges underfoot for approximately 18 inches so they wouldn't get destroyed as fast by rails.