I have for sale a pair of Oakley Whisker Sunglasses black/black iridium lenses. I bought them from a fellow newschooler but haven't really gotten much use out of them so I figured Id resell them.
The lenses are in great shape, probably 8 or 9/10, with the slightest of scratches (check the pictures to see them, they don't affect vision at all). Overall, the frame seems to be the slightest bit bent so when you where them they are the slightest bit unlevel--I can send you pictures of me wearing them if you really want. It's really not an issue, check the back right of the picture of them laying flat and you will see how little they are bent. I have never dropped them, probably worn them four or five times outside but have always kept them in a hard case when not wearing them.
Along with the glasses will come the Oakley soft case that I received them in as seen in the first photo.
I'm looking for 60 dollars OBO. Message me if you are interested. I might trade them for Frogskins, preferably root beer or polished black, and would add money depending on the condition.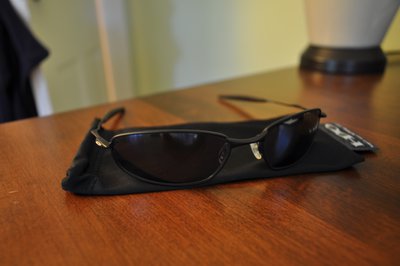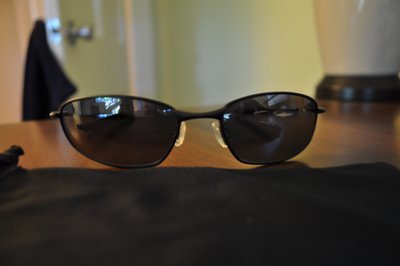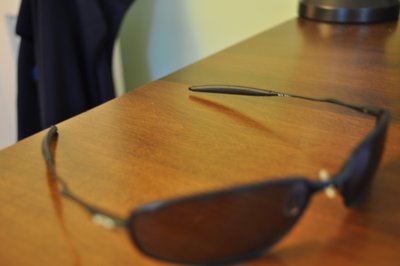 Here you can see the slightest bent frame in the back right corner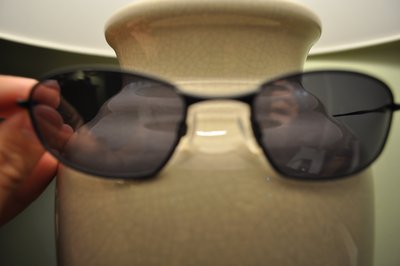 Proving that there really aren't any scratches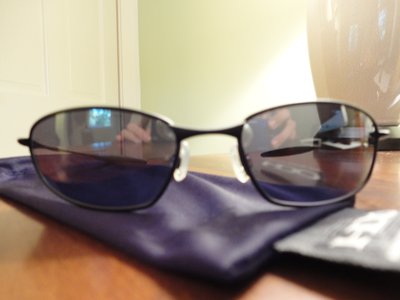 Hit me up with offers