Rules:
- Prefer that you send me cash, as I hate paypal.
- If you think I'm a scammer, then just dont offer/bother me.
- Open to trades, offer up worst I can say is no.
- Shipping depends on item.
- If you want stickers then SASE me some cash with a list of the stickers you want. (PM me first!)
I won all of this gear from Element Search and Win, you can sign up here: http://element.searchpw.com/refer/KevinLarson
First Up!
I have 14 Element skateboard decks. All brand-new, but some aren't in packaging because I planned on using them, but then got into BMX.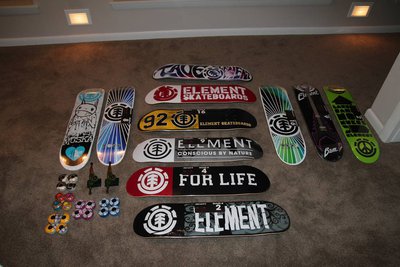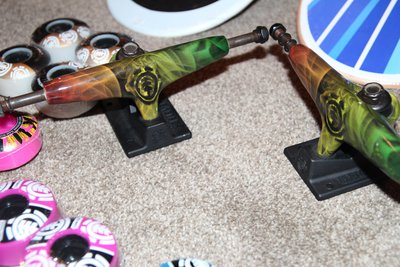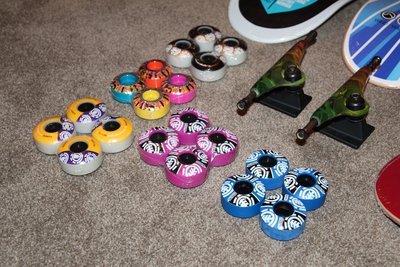 Boards retail for $50-$60 (says right on the packaging). Just offer up!