I remembered seeing a thread with this idea but the OP never came through with it so i figured i'd give it a shot.
Heres the deal. I will start by posting ONE item for sale. This item will be up for sale either
-until the item reaches a price that i like,
or
-until a full, 7 day week passes,
WHICHEVER COMES FIRST.
Once an item is sold, I will post up a new item for sale, until, in the end, i have sold everything.
plus karma for bumps guys and no hate in this thread please!
i will keep H/O's posted..
the first item is a size MEDIUM Purple Liquid Swords.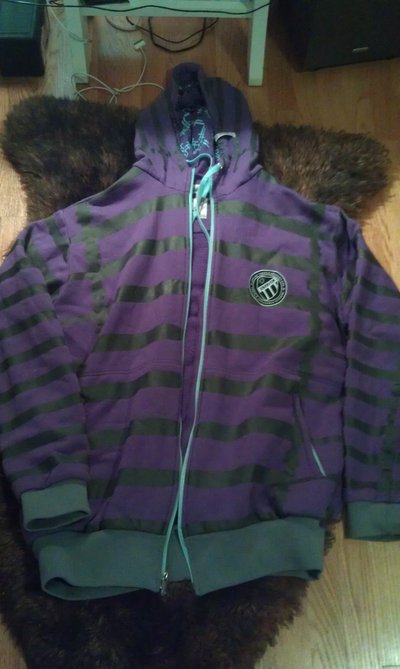 this thing is 9.5/10 condition. it has a hole on the inside of the right pocket for an ipod cord, thankfully the hole is on the top corner of the pocket so that small objects WILL NOT fall through it.
no zipper wave, still super comfy, start it off at 50 (looking to get around 80 for it, more or less). LETS GET THIS THREAD STARTED.