Lookin to sell a bunch/ trade some stuff.
TRADES IM LOOKING FOR- JIBERISH PUFFEH (ANY COLOR BUT MAPLE) JIBERISH LOHI, OTHER JIBERISH TO
just PM me with offers! no lowballs
Saga Script zip up, size large, 10/10 brand new, 29 inch zipper, im 5 10 and it goes down to lower thigh TRADES ONLY
next, Orage Benji pants, size medium, 9/10 they were slightly used this season, a couple rips on the bottom cuffs but nothing terrible, 80$, ill consider other offers to just message me
Next is a Armada hoodie, 29 inch zipper, 9/10... ive used it a good ammount as street wear but only really wore it skiing once, has a couple barely noticeable stains, PM me for more pictures, would like to sell for 50$
Next is my 4frnt tall t, 30.5 inches from neck to bottom, 10/10, never worn it skiing, want to get 25$
4frnt crew neck, kinda small i used it for street wear, goes down to my waist and im about 5 foot 10,
7/10 been washed a couple times, start at 25$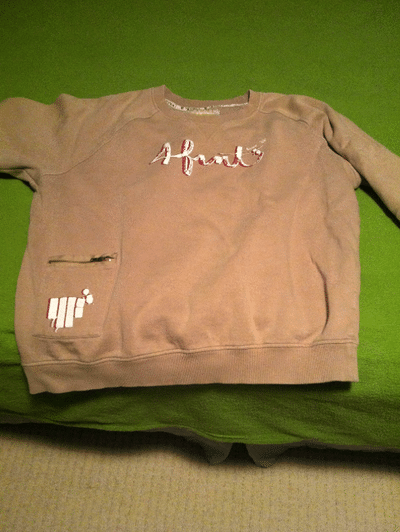 Quiksilver Jacket, nice and warm, used it for 2 seasons but still in great condition 9/10, a little dirty but i can was it before i ship it- has a 30.5 inch zipper about an 1.5 inches cover your face at the top)
60$ ??? offer up
Bamboo iphone 4 case (at&t or verizon), never used, already have an offer for 20$, message me if you want it and will pay more
I also have a couple hoodies that i've had for a while and never really worn them, all 8.5/10 or higer, no rips or stains,
15$ each or 40$ for all 3
(left to right: fox, quiksilver, burton)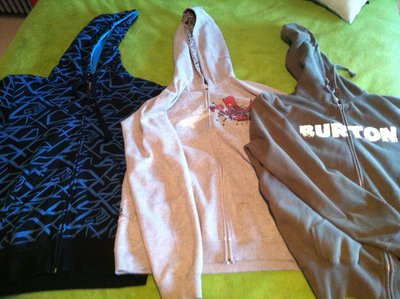 Lastly i have a Houston Astros fitted New Era hat, never worn except to try on, size 7 (55.8 cm)
25 $
PM ME if you want more pictures or details
You can offer prices lower than i said just dont lowball
hit me up if you have a offer or a trade!!!!!!
****ill consider all trades and offers***