I'm not on NS much and this is the first time I've used the Sell/Trade forum, but here goes.
+K for bumps
First up,
11/12 First Drop Vertika blue and white pants, size large
Condition: 7/10
Price: Best Offer/Trade
20k waterproofing, and insulated. Bibs are zip-off, and have a chest stash pocket. They're only larges, but
plenty
baggy, especially with the bibs (I am 5'8"). Overall, they are in good condition and have plenty of life left in them!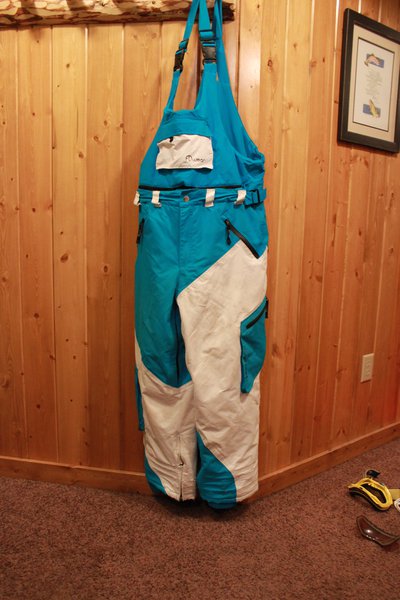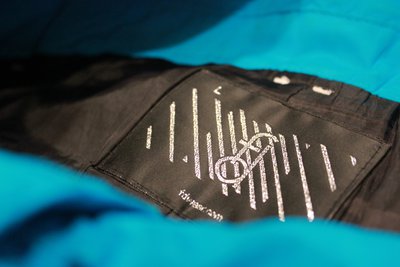 I rode these all winter, and they have some definite cuff damage from ski edges. Most of the major damage has been sewn back together, and both zippers still function fine. Unpictured is one more minor tear in the inside crotch seam, but I have sewn this shut and it is nearly unnoticeable.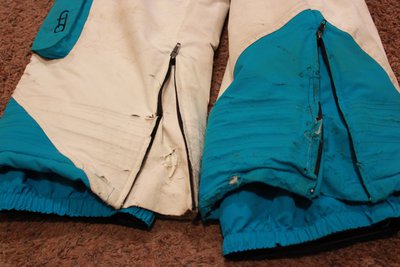 Phunkshun Wear 3L Winter Mask
Condition: 10/10

Heavyweight bandana style mask with polarfleece backing, velcro fasteners. Very warm!
Next, looking to trade these yellow/canary Oakley Splice frames and strap for black or grey. Other than the lens, they are 9/10. The white outriggers were a friend of mine's who passed away last summer, and I'd strongly prefer to keep them - but I will trade them with the frame/strap if necessary. Will include the blue iridium lens if you want it, but its fogproofing is badly smudged and is hard to see through.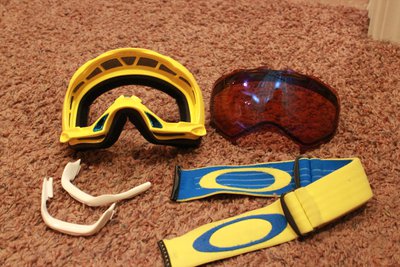 Worn all season, but no damage. Slight dirt/discoloration on the yellow/white sections.
Not really looking to sell this, but will consider trading for a jacket in similar condition but with zip-off sleeves.
Finally, here is a bunch of stuff i got in prize bags this year I dont want or need. Neff, Signal, Arnette, Bones stickers. Neff lanyards. Airblaster DVDs. If you want any of this, PM me and I'll hook you up!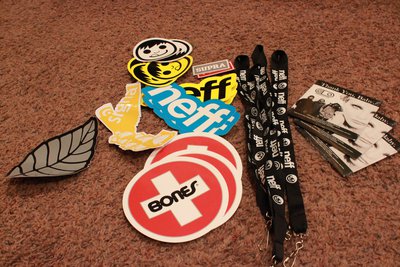 Also, Music for your enjoyment.