I've got some goggles and outerwear to let go for cheap. Reasonable offers will be considered but NO trades. All prices are shipped in the U.S., if you're in Canada shipping will be more. I'll only take payment through PayPal. If you have questions or are interested message me.
FD Grey Camo Bib Pants XL - 75.00
These pants are in EXCELLENT condition. I've worn them about 10 times, they have no snags or rips. All zippers, and magnets are fully functioning.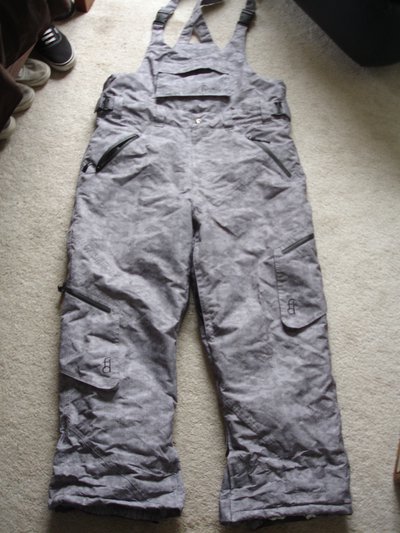 FD Red Jacket XL - 60.00
The jacket is in great shape, used for about half a season but mostly worn off the mountain. There are no rips or tears all zips and magnets work perfectly.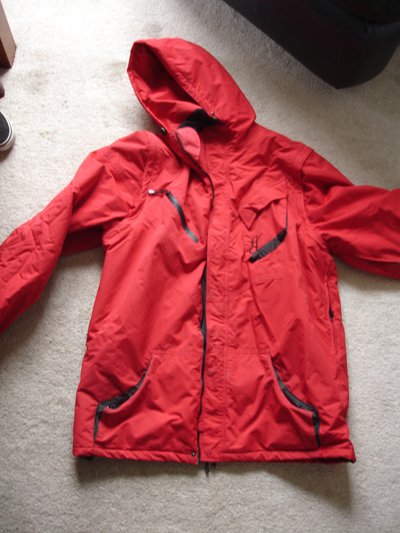 FD Blue/Yellow Jacket XL - 55.00
This Jacket is also in great shape. Used for one season. All zippers and vents are fully funtioning. The tag says L but I can assure you that it is an XL.
FD Blue/Yellow Bib Pants XL - 45.00
These pants are used, in ok condition. The only damage on the pants is the cuts at the bottom from edges (see photo).
Dragon Rogue Gigi Ruff Pro Model - 50.00
These are practically brand new. I've worn them between 5-10 times in EXCELLENT condition.
Dragon Rogue Blue Transparent - 40.00
This goggle was used for about half a season. They are in good shape but used. The lens has no scratches.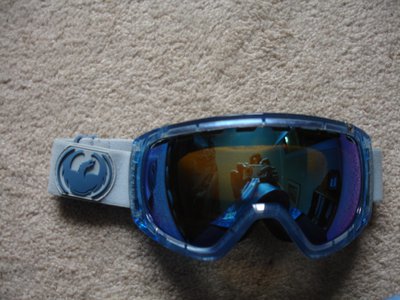 Dragon DX Blaze Orange/Camo - 35.00
These are a couple years old but in great shape. No scratchs or signs of use.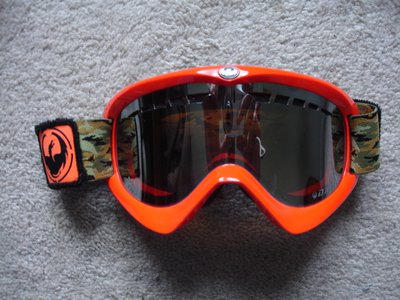 Dragon DX Blue - 25.00
Used with a low light yellow lens in good condition.