if you are talking about these bindings,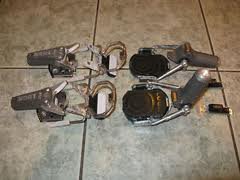 than i don't think that these would hold up to the new style of skiing, ilke hitting jumps, jibs, and various other activities that they did not have in the stone age when these bindings came out.
Mount them up on some straight skis and break em out on gaper day!!!