I'm looking at getting a dog within the next year and want to know what is the best breed of medium-sized dogs that are easy to train and alright with being alone for a few hours each day. I will be living in a house with a medium sized yard, also, it would need to be able to handle cold weather because the winters get pretty cold where I go to school.
As of right now I'm looking into a Chinook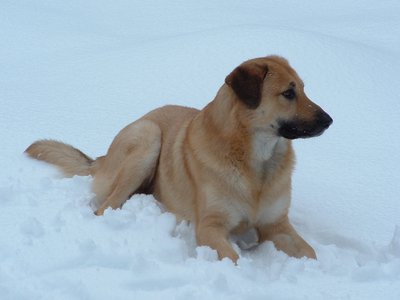 +k for good responses, as usual.