Alright first off XL Trew Bellows Jacket. Condition ilke 9/10. Purely Cosmetic. THING IS A FUCKING BOMBSHELL YOU WILL NOT GET WET. Retail was like $480. For you. $200 Shipped anywhere in the US. Im 6 feet for sizing.

2nd; We have a fucking Level 1 x Jiberish Wool Coat collab in charcoal gray. THING IS FUCKING SATIN LINED. Condition is 10/10 Just missing Hood string. SIZE XL. ZIpper is 31/32. $60 shipped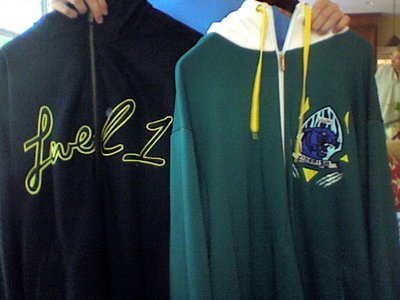 BUY EITHER OF THOSE AND GET THIS FOR FREE OR BUY IT FOR 20 SHIPPED. NEVER WORN!
EVERYTHING SHIPPED FOR $250
FUCKLOADS. YES FUCKLOADS. OF STICKERS COME WITH EVERYTHING.