I really need money to go to windells so i really need this stuff sold...
XL Saga Ghost pants, 6/10 $50 OBO
These pants have a fair amount of staining on them, i bet some of it would come out with bleach spray or something. They have a little bit of peeling as well, but hey still look super sick. They have some Wu-Tang on the right knee.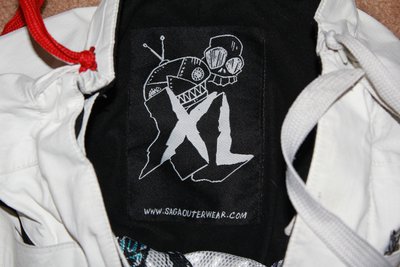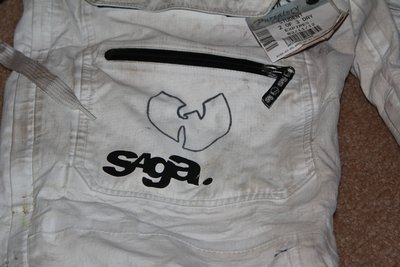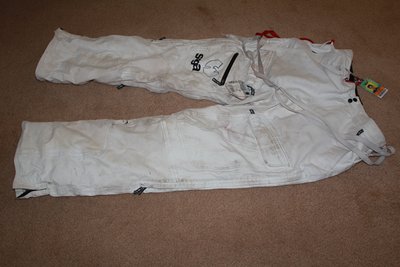 5XL JIBERISH 88 Back, 8.5/10 $50 OBO
Supper underrated piece of JIBERISH (might have the name wrong), it has a shoelace for adjustable ribbing, and some super small smudges on the back but they aren't even noticeable, have only skied in it like 3 times.