I would say it's Mr. Babu.
Mr. Babu is the crane operator of the top most floor of Burj Dubai, the tallest building in the world. Babu Sassi, from southern India is the cult hero of Dubai's army of construction workers. He's known as the "Indian on top of the world".
Building height: 819 meters (1/2 mile)
Interestingly, it takes too long to come down to the ground each day, so his office, the crmped crane cab perched on top of the Burj, is also his home. Though, when the building is completed, its elevators will be the fastest in the world. Word is that he's been up there for more than a year
Peep how Babu Sassi gets down...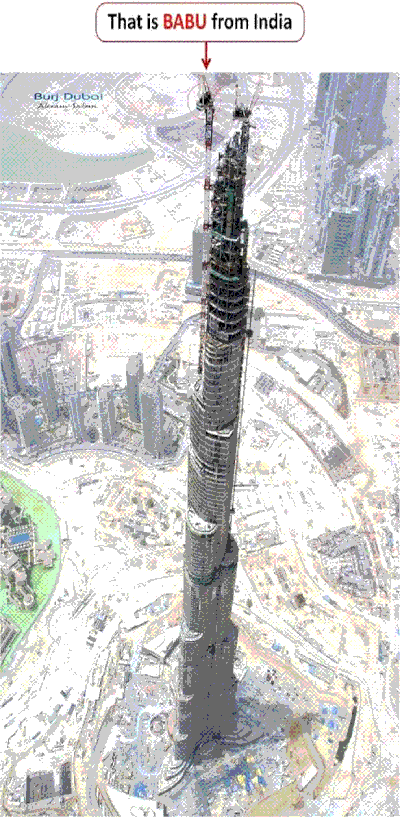 Arial view..