Ive got a used probably 7 or 6 out of 10 helmet.. i took the lining out of it and i spray painted it blue. The blue has stayed on extremely well hasn't peeled off or anything because i used the highest end quality spray paint out there, and i etched the bern logo.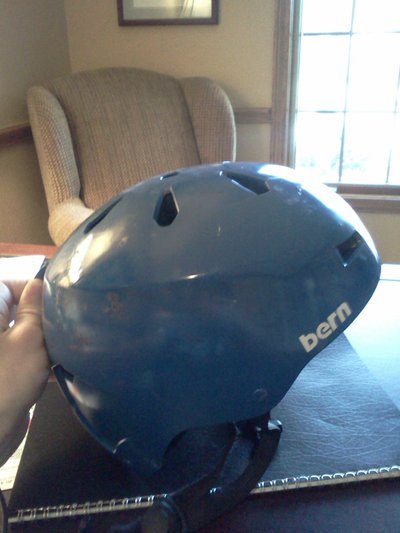 Ill go for 30 on the helmet(including shipping), but i can negotiate as well!
I also have a neff hat thats 10/10 worn once! 15 dollars(including shipping)
I WILL POST MORE STUFF WITHIN THE NEXT WEEK!