I am selling last year's pair of Anthony Borowski New Life in 174. I only used them for half of the season last year and used them maybe for four days this season. This is an awesome pow ski and you can land anything on it. I am selling this pair because I pulled my heel piece out and the way it pulled out they can't helicoil it :/ The skis are still in great shape but sadly cannot be mounted for 25.5 FKS true center, so if that's the setup you want, then this isn;t the thread for you, sorry! These are awesome skis and need a new home where someone will take care of them and ski the shit outta them! I am asking for 160 shipped, but of course it's OBO.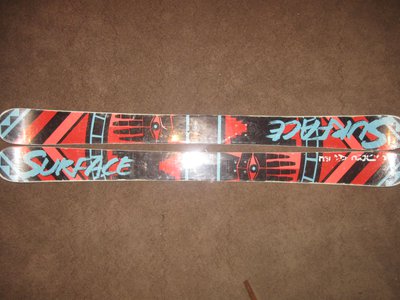 Full Ski
Worst Edge/Base Damage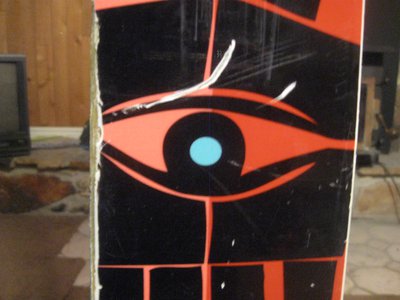 Worst Top Sheet Scratch and Chippage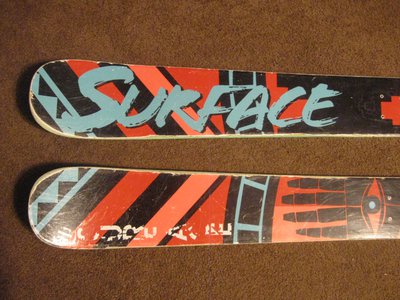 Tip Shot, you can see that there is minor top sheet chipping on the inside edge.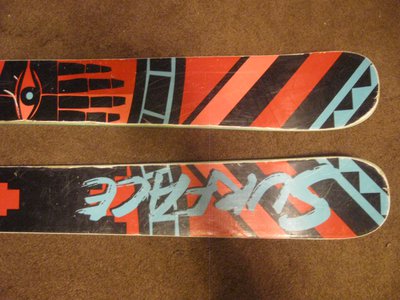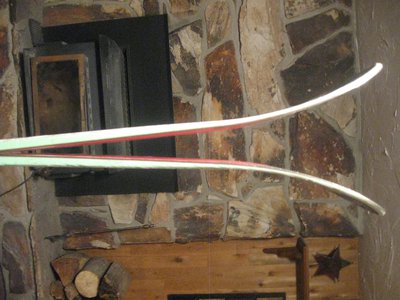 Tip Rocker
Next up is a really old pair of Line Mike Nick Pro Models, they are so old i doubt you have even heard of them. They are a fun ski but would be used for URBAN or BACKYARD skiing ONLY. These skis have lived much longer than they should have and still have some life in them. My sister used them this year but then got a new pair of skis. There are probably 3 different sets of holes in the skis and one set is hilicoiled. If you have a younger sibling just getting into skiing these would also be a good first pair but not recommended for people that know what they're doing.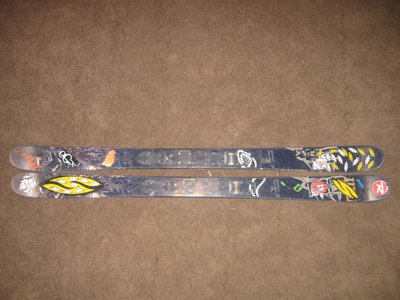 Base Damage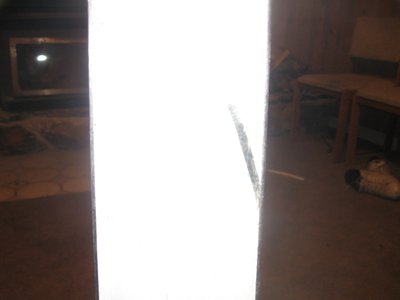 P-tex job