alright guys so my cousin is an amazing artist. She went to the art institute of Dallas and she has won alot of awards for her artwork.
Currently she has picked up the career of drawing custom art work for anyone who wants it.
Her canvas size's are 18x"24" , 24"x30" , 30"x40"
Here is an example of the recent artwork she just did. It is for sale if anyone would like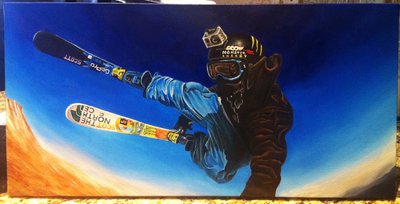 PM me for prices and if you want we can talk details on what picture you want done