Yea I just got two tickets this past weekend and turns out I now have to sell some stuff to pay for it. A pretty small sale but still....Only will do transactions through paypal and only want money, no trades. PM if you're interested or if you wanna talk more privately like email or phone.
Secondly are some brand new Salomon Sth 12 Driver bindings, still in the box, I was going to mount them on my new skis before I got a ticket so now they gotta go. Paid 240 for em, but I will put them on here for 200, buyer pays shipping. Still a great deal on some really good bindings. Sorry that some of the pictures are not rotated.
Lastly, is a yellow size M Fox Riders hoodie, worn only a handful of times and washed a handful as well. I'd give it a 8/10 just because its been washed but there is absolutely nothing wrong with it. Would like to get 20 bucks for it.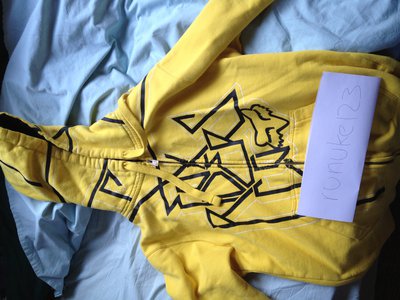 That's it for now, maybe will be adding some more stuff if I don't get one of the tickets dropped. Buy up guys!