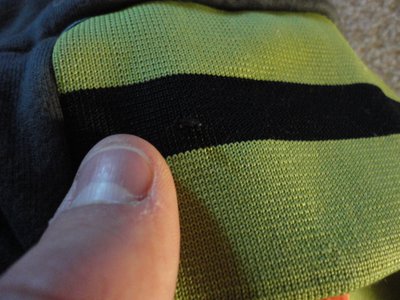 Hello NS! I need money for lift tickets to feed my skiing crave. I have great feedback, check it here: http://www.newschoolers.com/ns/members/profilefeedback/member_id/162920/

RULES, READ THESE:
1: Post all, and I mean ALL offers in this thread. I try to stay organized, and I fail hard.
2: Bumps, love= +K, hate, shit talkin'= -K
3: Mainly for sale, I'm broke! But offer up any type of trade, the worst I can say is no!
Looking for $70 plus shipping!
9/10 condition, the only damage is two small slits on the inside of the ribbing for a shoe lace, and I took it out, so it looks pretty much new! There's also one tiny pill, and all the damage is pictured.