My cousin's dog Caly has gone AWOL... last seen 8/12/11 ( last Thursday ) in LES BREVIERS.
Spread the word... she is a Siberian Husky and quite small for her type.
"Caly husky siberien femelle a disparu depuis jeudi dernier aux Brevieres en dessous de Tignes en Savoie.SVP faites circuler l'info pour m'aider a la retrouver rapidement,elle nous manque terriblement....merci"
If you see or know of anything please get in touch with these numbers or on this post...
Neil: +33677577860 or Saoon: +33609226902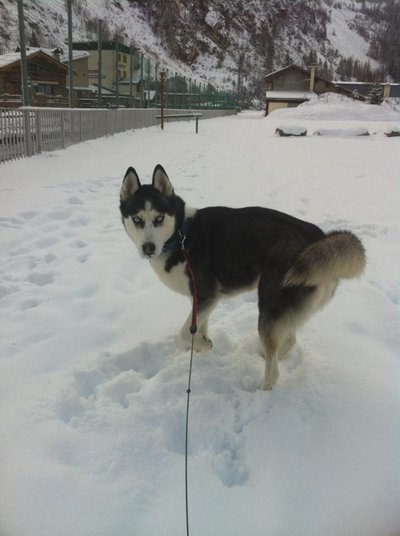 Merci.