Hey ns,
If anyone is interested in custom die cuts... hit me up.
The prices are as folioing
1x1 .40 cents…50 for $20
2x2 .50 cents… 50 for $26
3x3 .60 cents… 50 for $32
4x4 .70 cents… 50 for $38
5x5 .80 cents… 50 for $44
6x6 .90 cents… 50 for $50
7x7 $1…50 for $56
If you want a custom size or amount, PM me and I can give you a quote fast.
I can not make stickers of logos that are existing and are copyrighted (all of them).
Colors that I have in stock are matte black and matte white, I can get over 60 other different colors upon request.
Here is some examples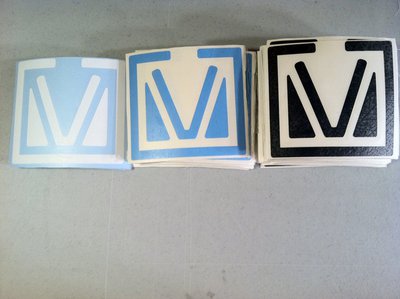 thanks fam!
+k for bumps!