What's up NS.
I have an Original Apex 37 Carbon.
Barely rode this board so it is still in good condition
It has:
Orangatang 4president wheels
Bone Super red bearings
S8 Trucks
Black Spring
It's really a great board but I haven't used it much since I got my car.
Looking for 200 OBO.
Will take trades
(This picture is from when I first got it and I will upload current pictures upon request)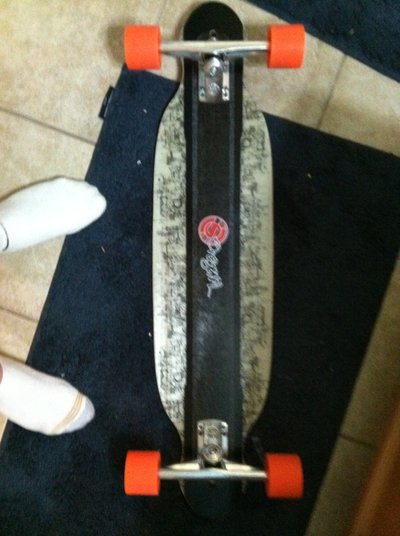 For those who don't know much about this longboard or original longboards in general:
Thanks for looking!
Bump k+