one last chance, my other thread got messy.
all items come from a non-smoking houshold.
paypal is preferred.
if you don't have anything positive to say, please do not say it at all.
feel free to make offers or ask questions
PMs are the preferred method of communication regarding sales.
check for my name on the good seller/buyers list if for some reason you don't trust me.
i ship the day after recieving payment.
i would trade for or for part of the cost of;
anthems
matte black crowbars
blue iridium crowbar lens
live life 2's (no one has 'em yet, but it's worth asking.)
urban condition TM's. couple small pieces of edge missing from both skis. center mounted with p10's for a 305 mm boot sole, but can adjust to bigger or smaller boot sizes. mounted once before. the edges of both skis have behien ripped out, but completely replaced professionaly by the previous owner of these sticks which i bought from here on NS. most of what you see is cosmetic; the skis still have lots of camber and pop left in 'em. size 175. i would keep these as an urban ski myself, but it's simply not enough ski for me.
115 shipped.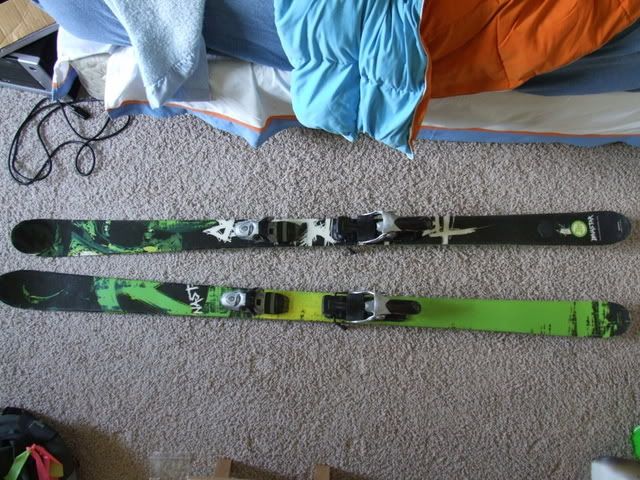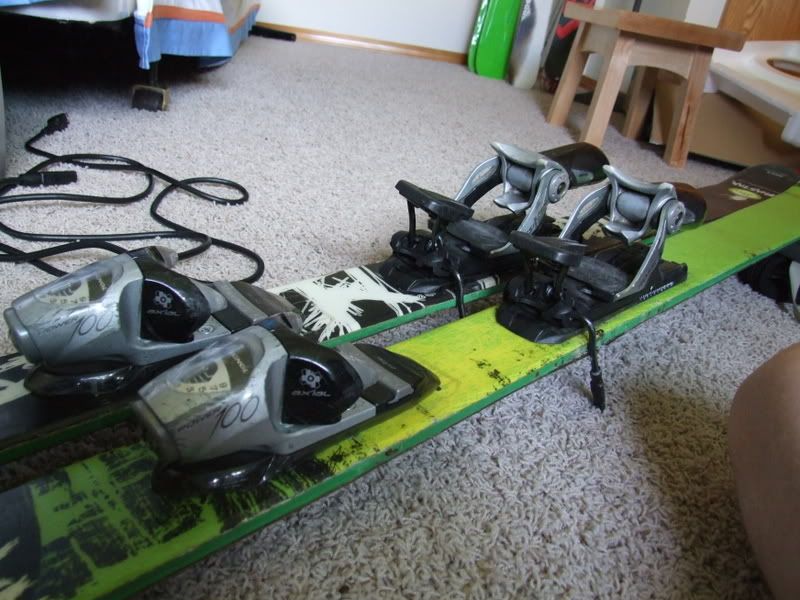 anddd here are some 05 armada arv's. used for a season and a half. size 175. these are my bro's skis, and he doesn't ski park or grind, so the skis are in amazing condition. there's the usual top-sheet scratching that comes with any ski and some use. the bases have extremely minor scratches and may as well be brand new. they're mounted with 06 solly s914's for a 325 mm. boot sole. bindings can move forwards or back a bit for different sized boots. mounted more like a traditional ski, probly around -5 cm from dead center. there's still a TON of life and camber left in these, check out the last picture for proof. my bro is leaving to go study the school year in italy, and seeing as he won't be skiing on them for the next season, he wants to sell them because he needs to make 10,000 dollars this summer before he leaves. 250 shipped.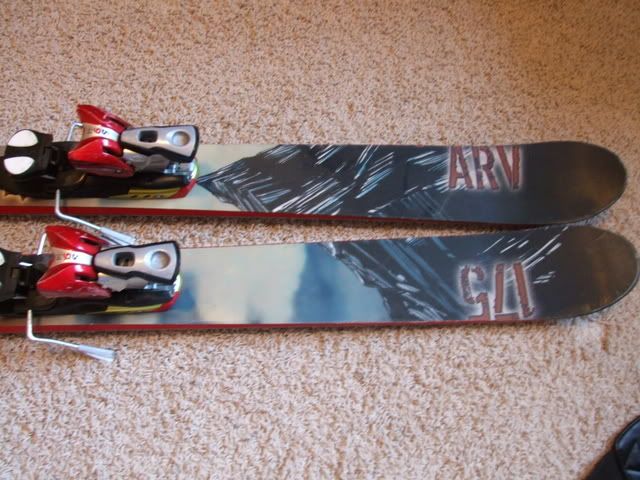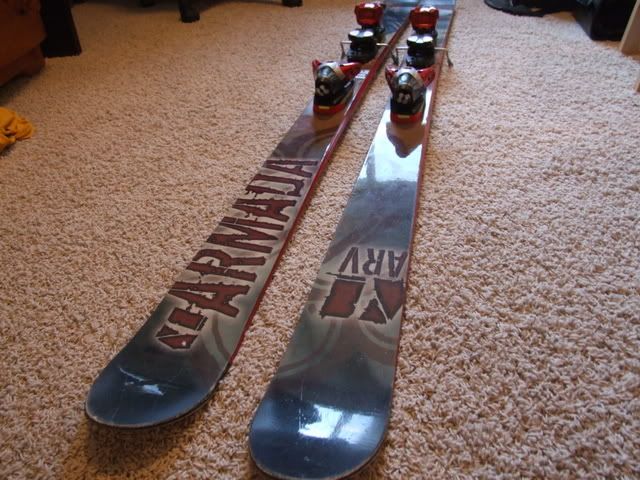 05-06 174 public enemy. on their second mount. hardly any rails or boxes, so essentially no edge damage. bases are in very good condition, minor scratches. top sheets have minor scratches and chipping (k2 put a p-tex topsheet on this model, good work... not) that do no affect the ski whatsoever. they come with 07 rossi scratch 120 bindings, which have only seen 2 days of skiing in their life. really pristine condition overall, tons of life and camber left. mounted for a 305 mm. boot sole at core center, and the bindings have the ability to move forwards or back a few cm. 250 shipped.
IF SOMEONE WANTS JUST THE BINDINGS, I WILL SELL THEM TO YOU.
100 shipped for just the bindings.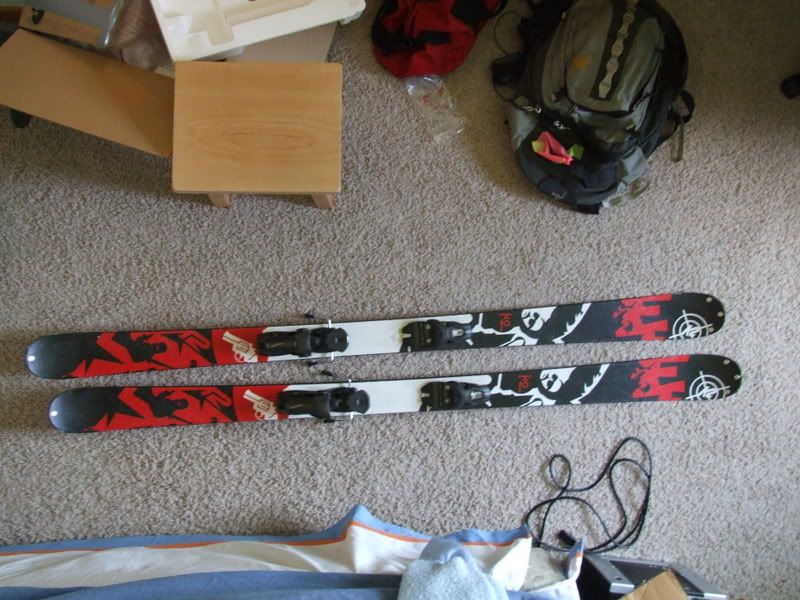 thanks for looking. i'm tired of making threads trying to sell these; there's been lots of interest, but no one has taken these off my hands. get 'em!