Member: TeeeRevor
-

offline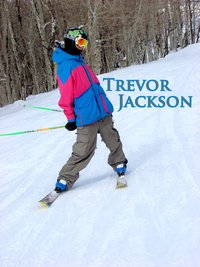 Karma Rating
30 Day Karma History
My Friends
Member
Currently
Last Login
More than 30 days ago
Status
hanging in there
Member Since
January 8th 2007
Member Number
93268
Contributions
1626 Posts
Region
UNITED STATES, Utah, Heber City
Profile Views
9896
(Since Jan 23 2009!!)
Current Location
Salt Lake City
Home Mountain
Park City
Best Tricks
Cork 9 Tail
Favorite Tricks
Cork 7s
Outerwear Look
CROSS USA
Crew
Park City friends
Sponsors
Demon Snow, RAMP, Pret Helmets, Cross Sportswear
Segments
"In Search Of"-Kolab Media 2012
Web Page
http://www.trainingwithtrevor.blogspot.com
Comments
do something cool and have fun out there!
Skiing
Its a fun activity!
Photography
Love it. I respect those who know what they're doing with it.
Videography
Love it. It's fun to make edits and look back on old ones and see how far you've come in your skiing.
Hobbies
Cycling....alot
Music Interests
I'll listen to pretty much anything that sounds good at the moment.
Video Interests
South Park, Family Guy, The Simpsons, The Office, Workaholics, Football, 60 minutes, The Daily Show and The Colbert Report.
Book Interests
All kinds! Reading is a great thing and I enjoy it.