Member: Notorious_LMP
-

offline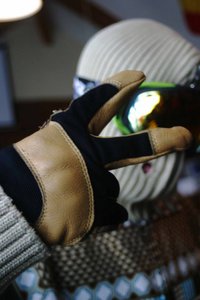 Karma Rating
30 Day Karma History
Name Change
This member has changed their member name. Members may change their own member name at most every 30 days.
Name change history:
June 28th 2009
Notorious_LMP
June 2nd 2008
LMP_RiDeR
Registered as
Armadajibber3313
My Friends
Member
Currently
Last Login
More than 30 days ago
Status
reppin the 978
Member Since
June 17th 2006
Member Number
85457
Contributions
146 Posts
Region
UNITED STATES, Massachusetts
Profile Views
3822
(Since Jan 23 2009!!)
Current Location
my house
Home Mountain
LOON
Best Tricks
cork 9/rodeos ..pretzels....flip off of up rail
Favorite Tricks
spin onto rails and boxes and nice floaty jumps/cork 9
Outerwear Look
not being a poser
Skis
Line Afterbangs, Line Sir Francis Bacons
Crew
YE
Sponsors
none...yet
Comments
Bio of Mike D well then, lets just have it cover a 12 hour period. Call it 'A Day in The Life of Snoopkael Deschdogg'. It would start when he woke up at around noon on the day he won the 2004 US Open Big Air. There would be no way to censor the 20 some odd spliffs and beers consumed before dark. But after 6 or 7 straight hours of video gaming (some gangster game resembling Grand Theft Auto) he would don a white one piece Oakley Suit with lots of spray paint and a fur collar. After a lot of complaining about his injured ankle and speculation whether or not he would even compete, he would borrow Larose's skis, hop in the van and take the ride to Vail. In his first competitive jump he would stomp a cab 7 true tail so steezy that he jumped to the top of the leaderboard. As the night progressed, 7 became 9 and then nine became 10. Each one was more inverted and he held the true tail just as long every time. Josh Novotny would cry tears of happiness, Jon Olsson would hang his head in shame, and TJ Schiller would come up JUST short on the night of his life. Mickael would hop off the podium grab his oversized check, get back in the Dyanstar car and return to the hotel. After innumerable beers, spliffs, and Jenga games he would head to bed as the first repeat Big Air champion of the US Freeskiing Open. I don't know how feasible a Mickael documentary would be, but this day was the most ridiculous thing that I have ever witnessed. Two days later he flew out of Denver and back into Swiss obscurity. Talk all the shit you want about Mickael Deschenaux, there is no denying that he is a living mystery (and the most gangster mother fucker that's ever had 2 skis on his feet).
Skiing
theres nothing better
Videography
sooo much fun
Hobbies
rollerblading and lacrosse
Music Interests
rap techno electronica
Video Interests
weeds