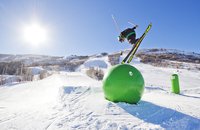 Karma Rating
30 Day Karma History
My Friends
Member
Currently
Last Login
More than 30 days ago
Member Since
June 25th 2004
Member Number
41552
Contributions
336 Posts
Region
AUSTRALIA
Profile Views
9260
(Since Jan 23 2009!!)
Home Mountain
Falls Creek (aus)
Outerwear Look
Bloom, Nine22 Apparel!!!!!!
Skis
4FRNT Switchblade, 4FRNT YLE
Crew
Nine22 Apparel
Sponsors
Nine22, 4FRNT, Giro, Bloom, Kombi
Web Page
http://www.nine22apparel.com, www.4frnt.com
Comments
www.nine22apparel.com www.facebook.com/nine22apparel Join the Nine22 cult!!
Skiing
Kill it, wherever, however, whenever!!
Photography
A legit art form!
Videography
Expensive (time and money), and really appreciate those who do it!!
Hobbies
skiing, bodyboarding, skating
Music Interests
Hip Hop, reggae, dancehall, old school rock!