Member: DirkDiggler
-

offline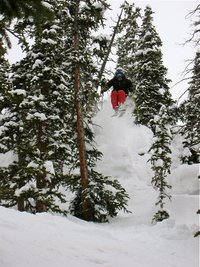 Karma Rating
30 Day Karma History
My Friends
Member
Currently
Last Login
More than 30 days ago
Status
Looking at snow
Member Since
February 17th 2004
Member Number
34067
Contributions
117 Posts
Region
UNITED STATES, Colorado
Profile Views
4401
(Since Jan 23 2009!!)
Current Location
CB
Home Mountain
Crested Butte
Best Tricks
Lou Kang
Favorite Tricks
Safety grabs
Outerwear Look
Primal
Skis
Good ones
Crew
Slope Style
Sponsors
Had some
Segments
Two PLanks Set in Motion", Two Planks "Screenplay"
Photography
Skiing is fast. Photography allows a perspective usually never seen unless captured. Like a tweaked grab, a moment in time captured as I said, to be passed from person to person to really see what the photographer and the skier are doing.
Videography
Amazing, this is where music, art, weather, athletes, filmers all come together and create something from nothing. I love film especially nowadays with technology as it is. Allowing nobody's to become somebody's.
Hobbies
Fly fishing/ guitar and keys