Member: Mario729
-

offline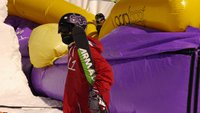 Karma Rating
30 Day Karma History
My Friends
Member
Currently
Last Login
More than 30 days ago
Status
Jibbin Springs
Member Since
June 26th 2012
Member Number
190084
Contributions
27 Posts
Region
UNITED STATES, Pennsylvania, Pittsburgh
Profile Views
1899
Current Location
PA
Home Mountain
Seven Springs
Best Tricks
rails
Favorite Tricks
anything stylish
Outerwear Look
Armada/Tall T prod.
Skis
Icelantic Da Nollie
Crew
Stoked Goat Productions
Comments
Everyday you gotta go out on the slopes with a mentality of wanting to get better and trying something new. Its the people that keep trying that insane trick over and over until they finally stomp it that i pay my respect towards.
Skiing
its the one sport that I actually want to practice for and get better.
Photography
follow me on instagram @mario_lags
Hobbies
trampoline, baseball, football