Member: DominatorJacques
-

offline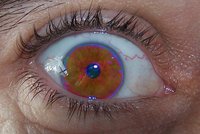 Karma Rating
30 Day Karma History
My Friends
Member
Currently
Last Login
More than 30 days ago
Member Since
June 2nd 2012
Member Number
189437
Contributions
1714 Posts
Region
UNITED STATES, Oregon, Bend
Profile Views
8924
Home Mountain
Mt. Bachelor
Outerwear Look
Pure Vintage One Piece Suits. 69 and counting
Skis
Too many to list.
Crew
Me, Myself, and I. Also all PRS riders at Bachelor Parks
Comments
I am a Grandfather of skateboard luge. Boards cut from plywood. Two regular trucks. Was doing 55mph in 1973 at Skateboard Hill in Santa Cruz, CA. Urethane wheels had just been invented a few years prior.
Skiing
Snow, gravity. What more needs to be said!
Hobbies
Skiing, Visual Art, Motorcycle, Sports Driving, Ski Tuning.