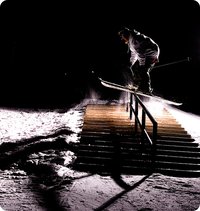 Karma Rating
30 Day Karma History
My Friends
Member
Currently
Last Login
More than 30 days ago
Member Since
June 19th 2010
Member Number
147585
Contributions
1034 Posts
Region
FRANCE, Bouches-du-Rhône
Profile Views
4459
Home Mountain
Vars
Outerwear Look
who cares, I like it my outwear. Period.
Skis
Coreupt Colby 2010/ ARG 2012/ Line Blend 2012
Videography
Study cinematography in Paris, a passion.
Music Interests
Rock, reggae/dub, instrumental, electro etc... pretty much every thing as long as it's music.
Video Interests
Ski: All.I.Can. GNAR, Level 1's, MSP's TGR's, LOS etc... Fictional ? the list would be endless.