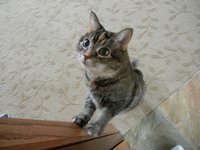 Karma Rating
30 Day Karma History
Name Change
This member has changed their member name. Members may change their own member name at most every 30 days.
Name change history:
December 10th 2015
Heart
January 27th 2012
ObeseBunny
Registered as
peter1234930
My Friends
Member
Currently
Last Login
More than 30 days ago
Status
Enjoying what life has to offer.
Member Since
February 14th 2010
Member Number
140798
Contributions
6164 Posts - Donator
Region
UNITED STATES, Minnesota, St Paul
Profile Views
10906
Current Location
Terradise (Terre Haute, IN)
Home Mountain
Afton Alps, MN
Favorite Tricks
Lipslides, handrags, tranny finders, big 180's.
Outerwear Look
Skinny snowpants and fitting outerwear
Skis
09/10 Line Chronics w/griffons and 13/14 Al Dentes with FFG14 bindings
Skiing
A quality form of outdoor entertainment generally pursued by upper class white folk residing in suburbia.
Hobbies
Music, Fashion, Skiing (obviously), Triathlon stuff, Cliff diving, Fishing
Music Interests
I'm big on music, and will listen to all types. Mainly hip hop, R&B and indie rock.