Member: SkiTheEast6o3
-

offline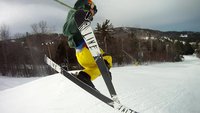 Karma Rating
30 Day Karma History
Name Change
This member has changed their member name. Members may change their own member name at most every 30 days.
Name change history:
November 20th 2014
SkiTheEast6o3
March 1st 2009
LiN3chronicNH
Registered as
LinecronixNH
My Friends
Member
Currently
Last Login
More than 30 days ago
Status
Skiing The East....
Member Since
January 25th 2009
Member Number
118690
Contributions
175 Posts
Region
UNITED STATES, New Hampshire, Dover
Profile Views
7075
Current Location
Dover, NH
Home Mountain
NH mountains
Best Tricks
skiing backwards
Favorite Tricks
anything stylish with a clean stomp
Outerwear Look
weather permitting...
Skis
K2 Kung Fujas & Line Blend
Crew
friends and family
Sponsors
paycheck
Comments
Live Free Or Die...
Skiing
Skiing to me is total freedom, when i get on the top of a mountain with my boys im not thinking about anything else, no problems, no bills, not a thing could get to me it seems like, just me, my skis, my bros, and the fresh mountain air. There is nothing else i would rather be doing then sliding down snow and jumping through the air...
Photography
I can always appriciate a sick photo...
Videography
love good film skills and editing...
Music Interests
listen to all types of music, except country...