Unity Productions Presents Strictly Business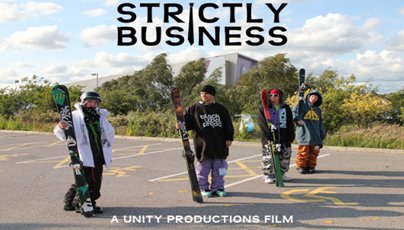 Here's the full and official version of Strictly Business, the third annual short film from Unity-Productions. Follow the crew as they hustle the streets and keep things Strictly Business while they shred.
Featuring the riding abilities of James Woods, Andy Collin, Jamie Lawson, Joe Tomlinson and more. Filmed on location in Italy, Norway, Poland, Switzerland, Austria and of course the U.K. Enjoy!