The best is out West: a spring storm hits Mt. Hood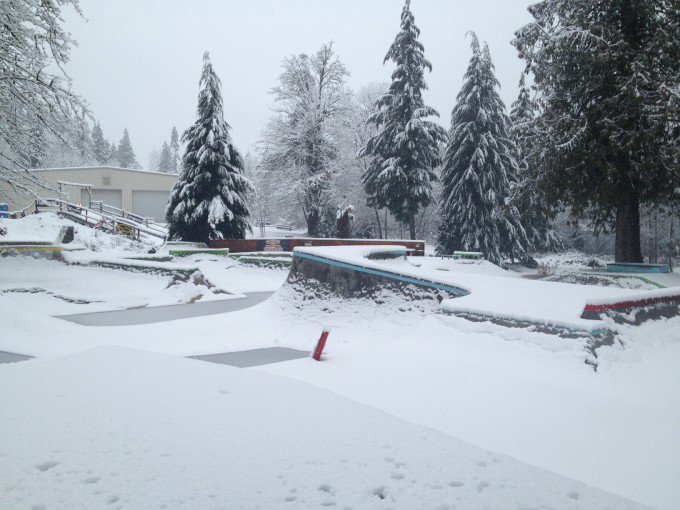 A spring storm has hit the Northwest! Mt. Hood is getting an insane amount of snow this week. Snow really started falling yesterday and we don't see any sign of it letting up. Meadows reported 25″+ in the last 24 hours and a total base of 169″. The evidence is in the snapshot of their picnic tables! Timberline is sitting pretty and prepped for a fantastic summer. We were happy to see this photo of the Palmer buried under the late winter snow pack. Timberline's reported base depth of 198″ is above average!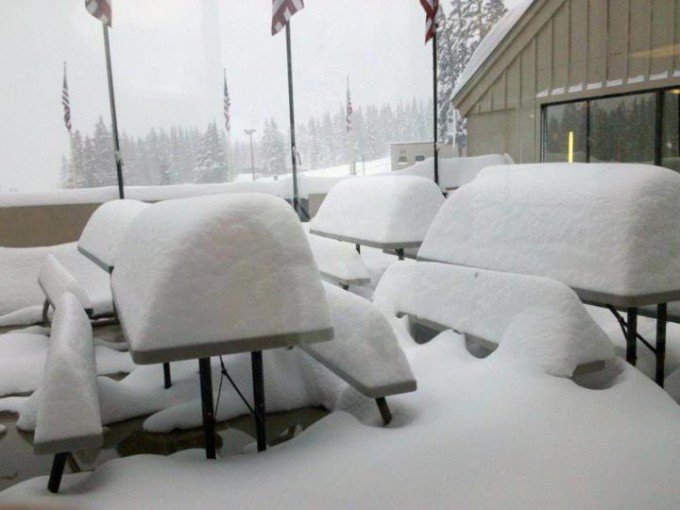 What does this mean for campers? Well, Spring Break campers are going to get some of the best powder the Northwest has seen all winter, maybe even the best snow in the country with the season the way it has been. Summer campers are set for riding right until the end of summer! It's going to be a great one on Mt. Hood. Get registered and claim your piece of the action! Head over to http://www.windells.com to reserve your spot today.