Take me back Tuesday: Ian Neal bomb drop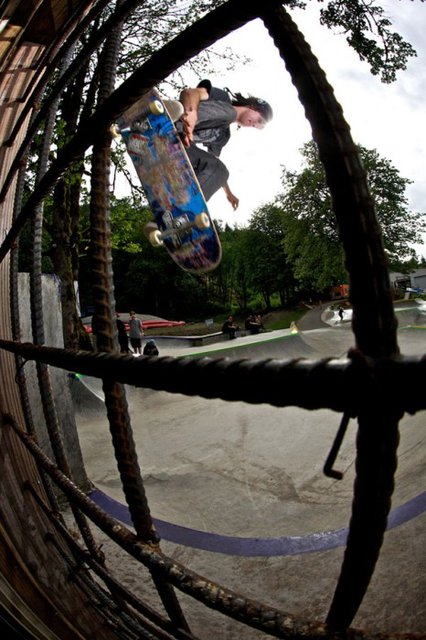 Ahh, the Concrete Jungle. Our favorite place to hang out after riding all day. The spine connecting the mini ramps, the vert wall, the whoops everywhere that are perfect for beginner or professional. It's one of the most fun skateparks in the world, for sure. The best part about the Concrete Jungle is that you can look at the parts of the park in such creative ways. Everyone finds different lines, which makes it really fun to shred with your friends. For this Take me back Tuesday, we're remembering a day last summer when skate coach Ian Neal took advantage of his creative eye and found a bomb drop off of Dex's Shop into some transition below.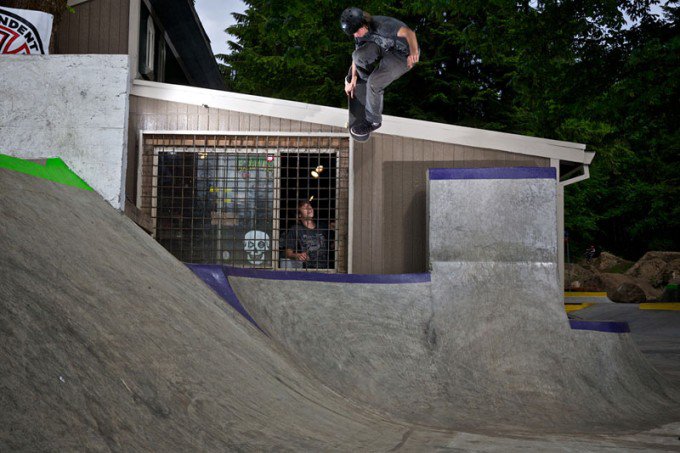 When Ian climbed up on the roof of Dex's (no campers allowed, of course), a huge crowd gathered to watch him. It only took a few tried for Ian to land the bomb drop and when he did, the assembled crowd went wild. Basically, Ian kills it on a skateboard. We can't wait to skate with him this summer!