Simon Dumont breaks the halfpipe
Simon Dumont is yet again at the top of my crazy skier list. A six year idea is one hell of an idea and Red Bull have decided to make that idea come true by building a halfpipe with gaps in it… Yeh, I was confused at first but it looks pretty cool! Red Bull, Squaw Valley and Snow Park Technologies are the force behind it making it a reality for Simon to shred! It's part of a Poor Boyz Productions effort as well so don't be surprised if you see it featured in a lot more edits from the PBP crew.Here's an incredible image from @shay_will who is the Photo Editor at Freeskier Magazine. Keep up to date on his twitter but I'll post up any other news I hear about this!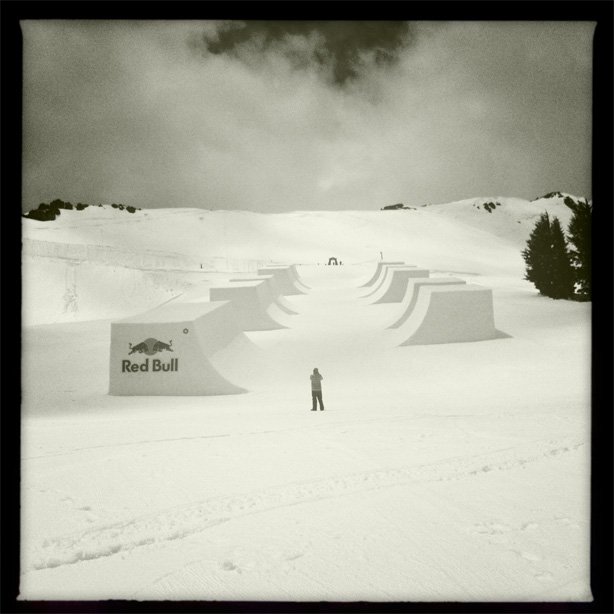 Related posts:A day in the park with Simon Dumont After skiing pipe all season long Simon finally got...Rail edit with Simon Dumont at Snowpark NZ Simon destroys the rails at Snowpark NZ Filmed by TJ...Simon Dumont and friends train in the Pipe at Copper Mountain Another Empire Attire edit, this time featuring Simon Dumont and...