McRae 2nd @ USANA Rail Jam / Salt Lake City
The Gallivan Center in downtown Salt Lake City, Utah hosted a three-day festival celebrating the New Year. With ice-skating, live bands, DJ?s, and ski/snowboard rail jams, the event titled "Eve" had fun for EVEryone, EVErywhere.
Local skiers lined up to kick off the USANA Rail Jam on Tuesday, December 29th, going head-to-head for a chance to proceed to the final rounds of ?The Jam.? Thirty competitors split into two-hour long heats and showed their best jibbin? skills on three separate features: a tear box on skier?s left, a down-flat-down shotgun rail on skier?s right, and a proper gap-to-down box in between the two … THE FULL STORY HERE AT Newschoolers.com !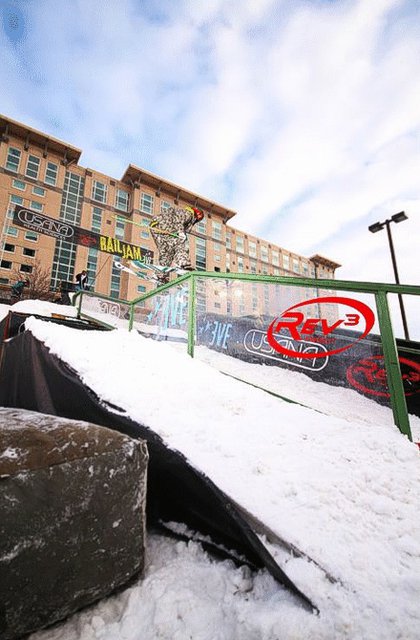 Photo: Courtesy of Rock Malony / Newschoolers