Kristyna Nedele- Why I Love Winter Park CO!!
Home Mountain: Winter Park, CO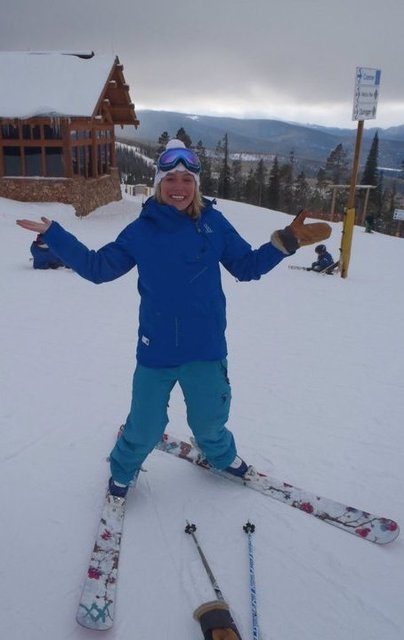 Why I love Winter Park Resort. This place has been my home for over 16 years and have been skiing Winter Park for 21 years. This place is simply amazing. The town is small so you really know everybody by what ski gear they wear on the mountain. Yelling and howling off the chair lifts… YO TMONNNNNEEEY! HEEYY COWBOY! Greeting and seeing familiar faces on the mountain is the best. Meeting up with friends, hearing shred stories, where the best face shots can be attained, or how certain cliff drops are looking. This place really feels like we are just one big skiing/snowboarding family. Which always feels good when you are at home…Although, after skiing this mountain for so many years you typically have to get creative or sometimes even picky as to what days you go out. With a variety of terrain to tackle and to challenge me or just to go cruise on that courdoroy, I always seem to leave the resort with a smile on my face. My love for skiing has pushed me to travel around the world to ski new terrain and meet new people I know deep down that Winter Park will always hold a place in my heart, and will always be my HOME!

Rating: 0.0/10 (0 votes cast)

Tweet