Go Skiing Off The Top Floor of This Apartment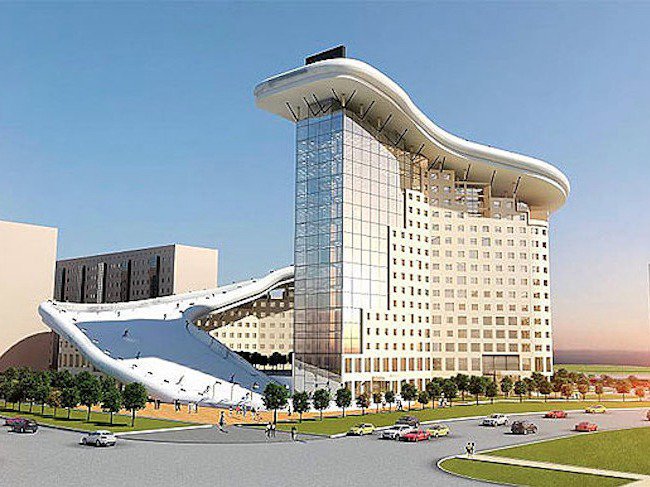 Have you ever wanted to skip the elevator in a building and ski down instead? Now it's a possibility. Behold the The Slalom House project, an apartment building that has been proposed to be built in Astana, the capital of Kazakhstan. It is still awaiting approval by city officials, however it's safe to say there's nothing like it anywhere else in the world.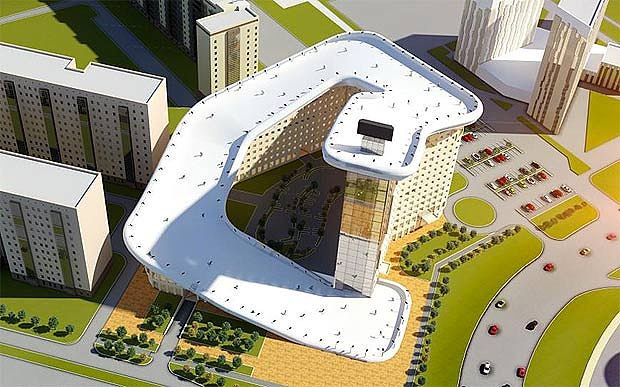 The building is projected to be 21 stories with a 1,000' ski slope wrapping around the complex and will combine shopping, living space, and well -- skiing. Architect Shokhan Mataibekov was inspired by Kazakhstan's long, cold winters, however the slopes will be snowflex to accommodate the warmer months.
http://www.newschoolers.com/videos/watch/797044/House-Slalom
For More Information: http://www.telegraph.co.uk/travel/snowandski/skiing-news/12017104/Tenants-could-ski-out-their-front-door-at-new-flats-in-Kazakhstan.html