?SO GNAR? MIX TAPE STRAIGHT FROM L.A.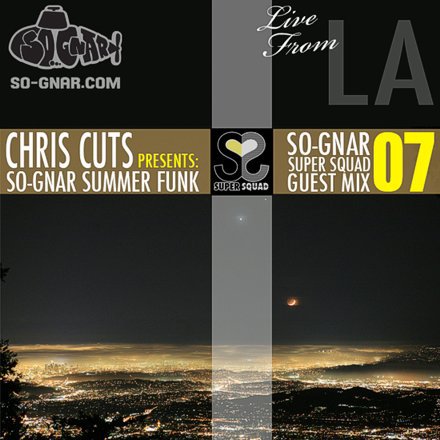 SO GNAR got the next Mixtape ready for you to Download! This one is coming Live from Los Angeles CA. Our boy Chris Cuts has been holding it down there for quite some time. This mix is a nice blend of Funk, Soul and some new jams. Gotta love this mix, he starts with one of my all time favs, Summer Madness! The journey begins there, the mix travels through a little Bill Withers and Bar-Kays…and ends up with a funky Mark Ronson remix of Miike Snow's anthem "animal." 34 tracks are mixed on this nice little Gem that conveniently wraps up in 72 minutes. That way you can burn it to disc, pop in your car and allow it to be the soundtrack to you summer.
To Download your copy of the mix, CLICK HERE !