Free Large Dry Slope Ramp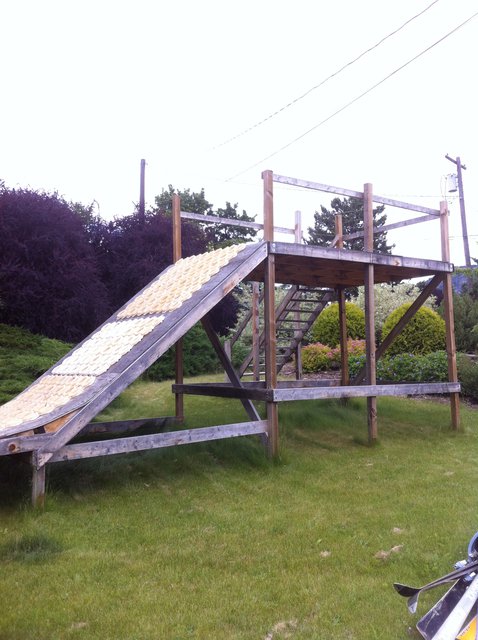 I am trying to get ride of a large dry slope ramp that was built at my house a few years ago. It is completely FREE we just want it to be picked up and removed from our yard. It is about 10 feet tall and 25 feet long. It has plenty of meanie to slide on (same material as most water ramps) and also works well in the winter with snow on it. It is located in Penticton BC.
If interested or have anymore questions please give me a phone call/ text at 1-250-460-0531!