Dalbello Best Rail Trick Video Contest Winners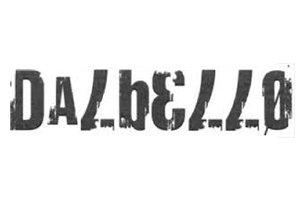 With the help of our good friends at Dalbello, we invited contestants to submit their best rail tricks and see how they fare going head to head with other skiers. The contestants didn't disappoint and laid down some absolute next level rail wizardry.
After an open seeding round, the top 8 finalists went head to head until only two contestants remained. In the end it was Air___Canada edging out tmerrill for the win with an unreal double re-direct superfed.
1st Place - Air__Canada
http://www.newschoolers.com/watch/692485.0/rail-trickaaaa-mov
Winning a pair ofDalbello Il Moro Team Pro Ski Boots
2nd Place - tmerrill
http://www.newschoolers.com/watch/698255.0/dallbello-2---Large-m4v
Winning a pair of Dalbello Rampage Ski Boots
3rd Place - Condorobrien
http://www.newschoolers.com/watch/697762.0/best-rail-trick-again-mov
Winning a Dalbello Hoodie
4th Place - KScully
http://www.newschoolers.com/watch/692780.0/Dalbello-FINAL-mov
Winning a Dalbello Hoodie
Runner ups:
fuzzball
http://www.newschoolers.com/watch/691991.0/dalbello3-mov
Winning a Dalbello Hoodie
SDrvper
http://www.newschoolers.com/watch/691901.0/Stephen-Draper-Best-Rail-Trick-mp4
Winning a Dalbello Hoodie
jibin-gibin
http://www.newschoolers.com/watch/692498.0/DALBELLO-CONTEST-mp4
Winning a Dalbello Hoodie
XWX
http://www.newschoolers.com/watch/692084.0/waka-flocka-wmv
Winning a Dalbello Hoodie

https://www.facebook.com/dalbelloskiboots