COC Campers Sweep Men's Slopestyle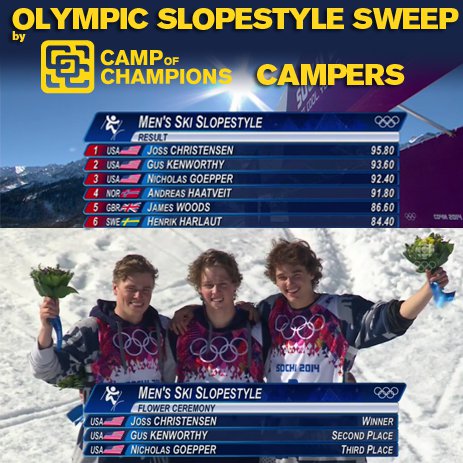 The Camp of Champions is really proud of all the athletes that participated in the debut of slopestyle in the Winter Olympics. What an event. Skiing never looked better. We'd been hoping for a sweep of the podium to continue the streak that is almost a COC Olympic tradition in snowboarding. Today COC ski campers nailed it. Backing up the sweep of the Mens' Snowboard Slopestyle with a sweep of their own. We're so stoked for Joss, Gus and Nick. Congratulations, all the hard work you put down all year, every year, all the training and progression you make happen at COC every summer paid off today. We'd also like to congratulate the former COC coach that is now the Men's Slopestyle Head Coach, Skogen Sprang. You did it!
With this haul of medals, adding to the other medals campers have won, if COC was a country it would be fifth.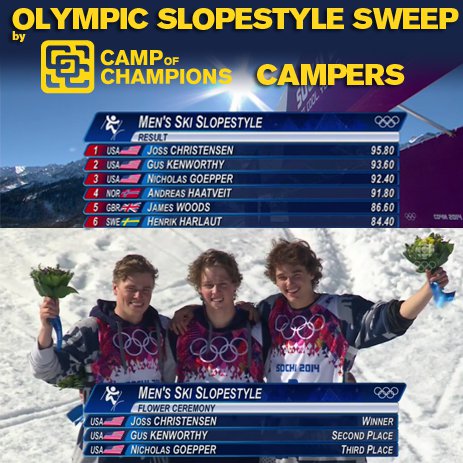 If you want to get your Olympic dreams started, there's nowhere better than at The Camp of Champions Ski Camp in Whistler. Ski twice as much as any other camp, so you dreams come true all that much quicker. Check out what you are missing at Camp of Champions.com