Beauty and the Beast 2 DVD Release
Girl & Anti-Hero?s Beauty and the Beast Tour 2 reserved a private session on Windells campus for Andrew Allen, John Cardiel, Mike Carrol, Frank Gerwer, Peter Hewitt, Rick Howard, Eric Koston, Sean Malto, Rick McCrank, Alex Olson, Max Schaaf, Julian Stranger, the Booy and Little Guy. The tour has produced a ton of great footage from Windells Campus; run to your favorite skate shop today and pick up your own copy!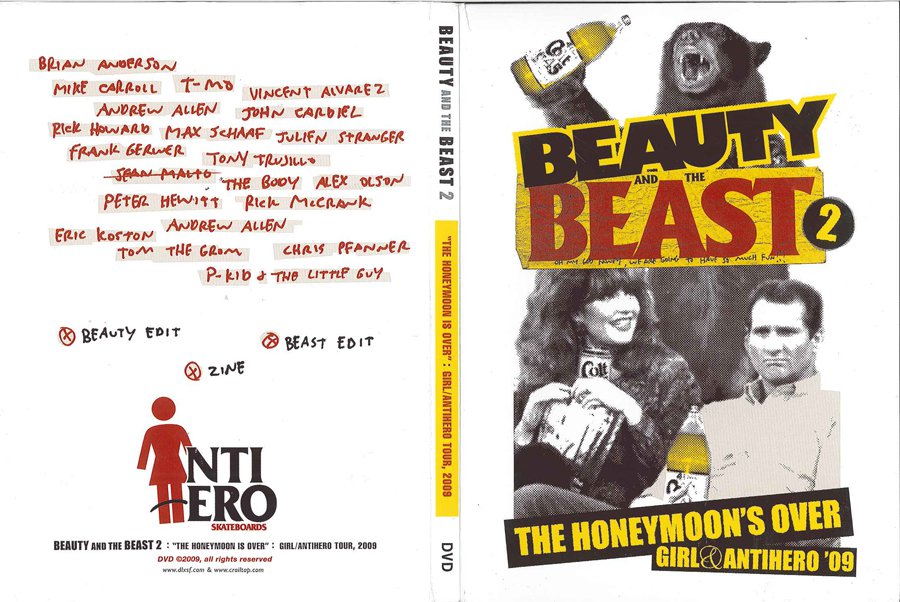 Related posts:Beauty and the Beast TourJanuary Issue of Skateboarder MagDancing with Vito!