All.I.Can Now Available On iTunes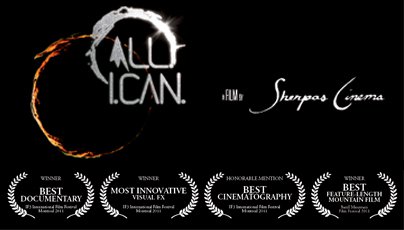 Sherpas Cinema is ecstatic to announce the long awaited arrival of All.I.Can. to the Apple iTunes digital platform. To celebrate this joyous occasion, The Sherpas have released another short Teaser of All.I.Can. morsels – Teaser 3...
All.I.Can. is taking the world by storm, winning numerous awards such has Best Feature-Length Mountain Film at The Banff Mountain Film Festival 2011 and dropping jaws across the land. Take a look at the film for yourself now and download it on iTunes by clicking here.